Brr.
This morning there was freezing fog, black ice, and frost. Now it's slightly warmer the ice has thawed, but it's raining cats and dogs. Nasty.
I'm most definitely looking forward to spending a cosy night in, I may even light the gas fire for some extra warmth and cosiness.
The cold weather has, however, given me this week's theme, Christmas ice, so have a last peek at Christmas gifts and the pretty side of cold weather.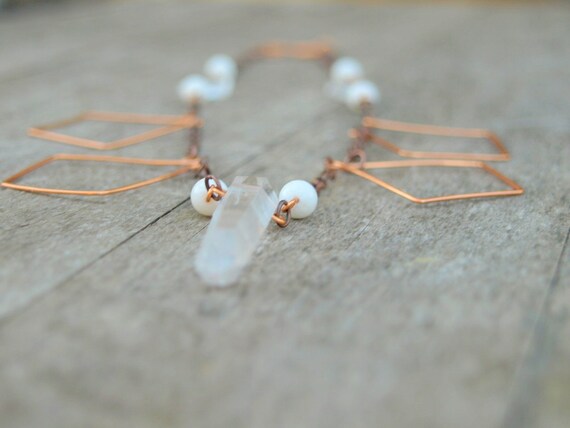 Shalotte's gorgeous necklace reminds me of an icicle. She has used vintage and handmade beads to create this stylish copper wired necklace, perfect for adding a little frosting.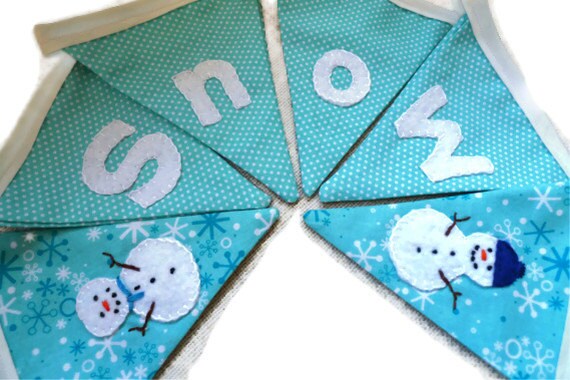 If you're still looking for some Christmas decorations then head over to Aisling Designs for this bright bunting, with some cute snowmen friends.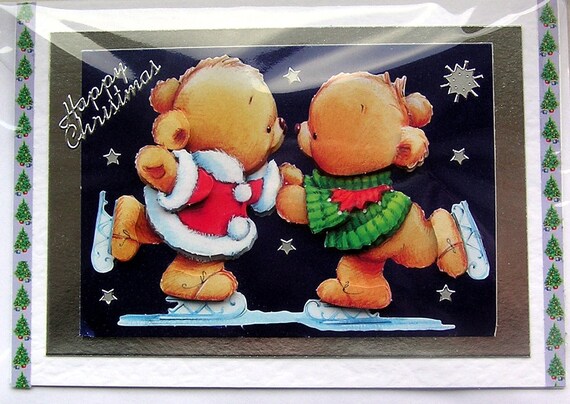 This ice skating teddy bear couple Christmas card is absolutely adorable. I love the touch of sparkle and the fun and cute romance it encompasses. If you agree, then head over to Sunny Crystals for a better look.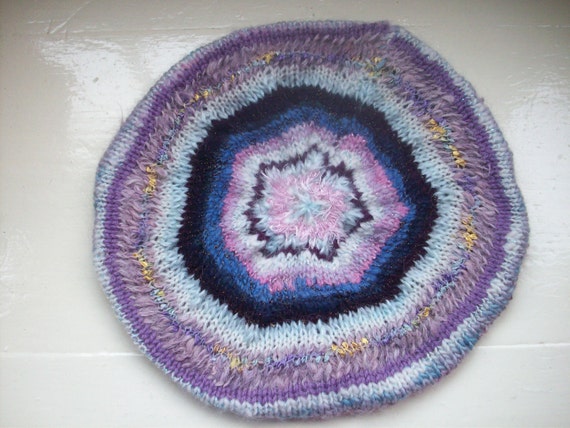 This hand knitted beret by Spinning Streak reminds me of the slices of rock that you can get. I loved looking at them as a child, and have a few at home. The colours of this one are a perfect match for wintry weather too.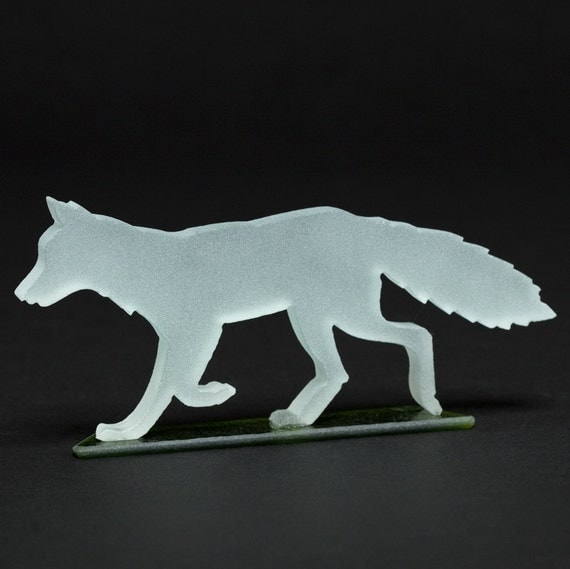 If it's icy items that take your fancy then head over to flying cheese toastie and take a look at this frosted glass fox sculpture. He looks cool as he struts his stuff, and would make an elegant gift for the man in your life.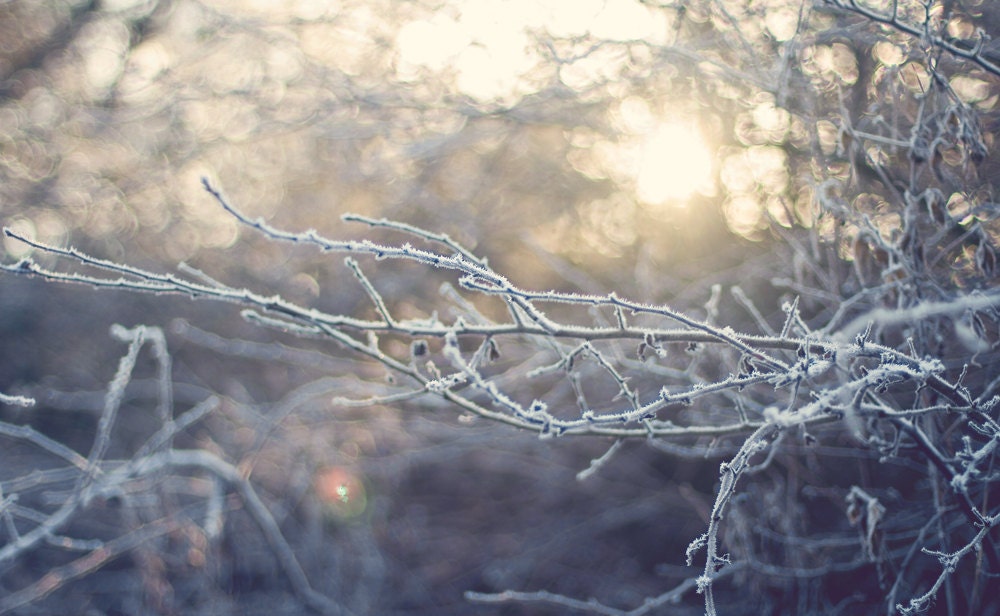 Jack Frost's painting is so pretty, especially on a crisp winters morning. Be inspired to wrap up warm and venture out in the cold thanks to this beautiful Frozen Morning print by
Purple face
.
Happy Shopping!
You might also like
Friday Finds: Christmas Cheer
Treasury Tastic
Cupcake Decorating
Friday Finds: Calenders
Christmas Earrings