Who doesn't love a good vampire story. Following the huge success of the Twilight Saga, and TV series such as True Blood and the Vampire Diaries, it's hard to escape from it. There is something dark and mysterious, scary and just a bit sexy about the thought of Vampires, and what you would do if you met one. I've read a book recently called 'Fat Vampire' by Johnny B Truant, about what would happen if there was a fat vampire (as there never is any in the films). I have always had a fascination with Vampire stories, and now is the time to realise all the awesome Vampire memorabilia that's available!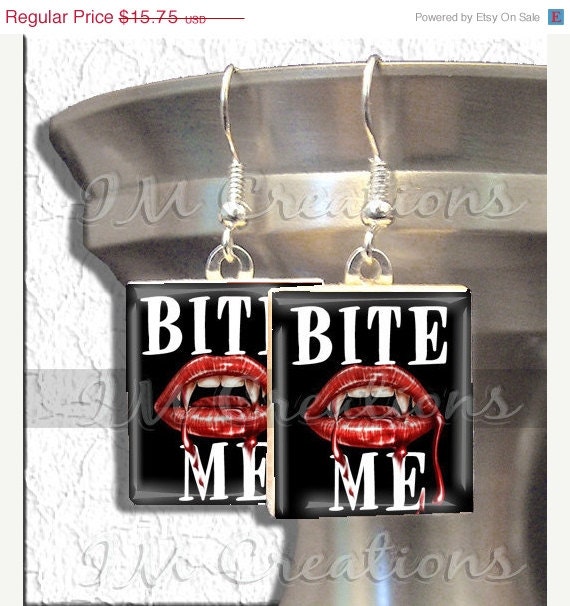 Fancy being nibbled? Then check out IM Creations statement scrabble tile earrings. Should you chance to come across a real vampire, you may just get what your earrings wish for!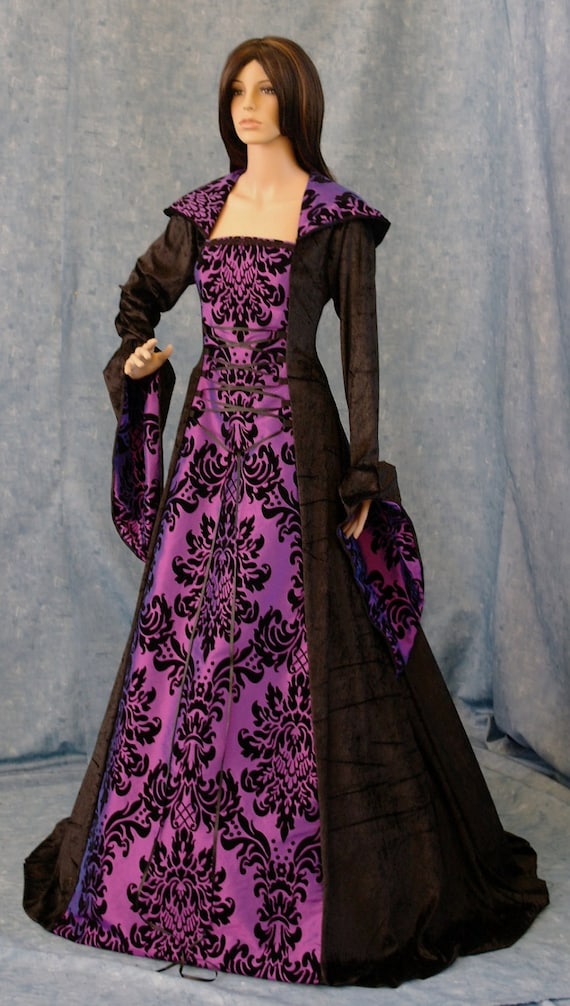 If you prefer to think of yourself as a Vampire rather than ones dinner, then try on this fabulous handmade gothic renaissance dress by Camelot Costumes. Purple not your colour? Then take a moment to look through their other equally fantastic dresses.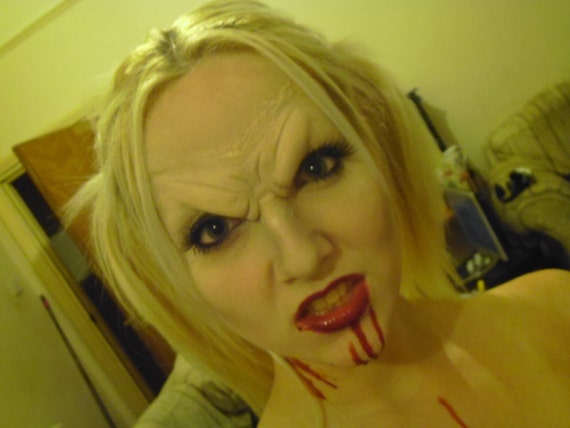 Monster Minxx have created a prosthetic vampire brow to take your Vampire fancy dress outfit 1 step further. Just don't go down any dark alleys in this, you might scare off the local 'hard' kids!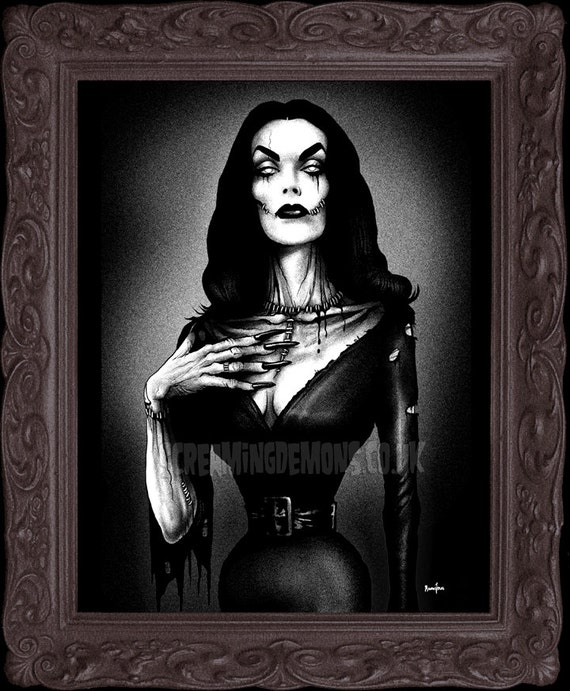 This Gothic Vampire Art Print by The Gothabilly Shop will darken up any room. Check out their other vintage style horror art prints so she's not left lonely.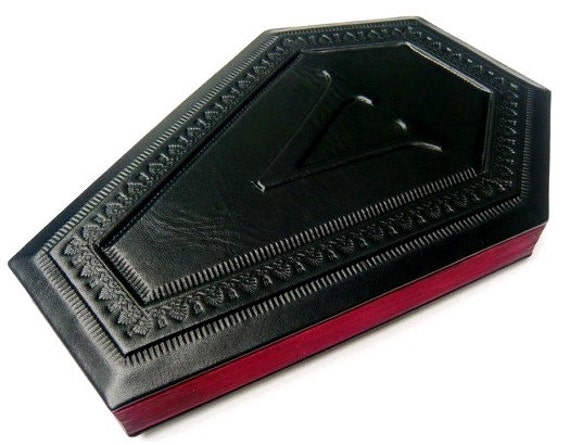 How about a handmade leather coffin journal to keep note of your vampire sightings/ tasty victims? The Victorian Vampire Society UK have made this beautiful one.
Happy Blood Sucking!
You might also like
Friday Finds: Monsters
Moulin Rouge on Etsy
Work In Progress: Shh Now
Friday Finds: Vintage Cinema
Fairytale Cross Stitch Kits