As you read this I will be setting out on a 4 day hike in the Andorran/ Spanish Pyrenees. it's the first time I've been on holiday on my own (a whole 2 weeks of it, yay!) and while the first few night are fully booked, the next few (for my hike) roughly planned, and the last week Is complete unplanned, so I'll be winging it. However, my whole trip has been centralised for the hiking, and specifically, the beautiful mountains of the Pyrenees. I have always loved hiking, since I was little a day hike has been a regular feature of my holidays. I went to Switzerland a few years ago and was a bit grumpy for the first few days as it rained and the clouds were really low, so hiking wasn't really an option. This time my hike will last several days, which means packing light as I have to carry everything. Packing light however, still means a rucksack that weighs in at 10K, which will be heavier with food and water added to the mix. I'll have thighs like Xena the warrior princess! Anyway, before I make you to jealous of my holiday plans (or more likely, before you start think that I am actually really crazy) I think it's time to move on to some of Etsy's Mountain wonders.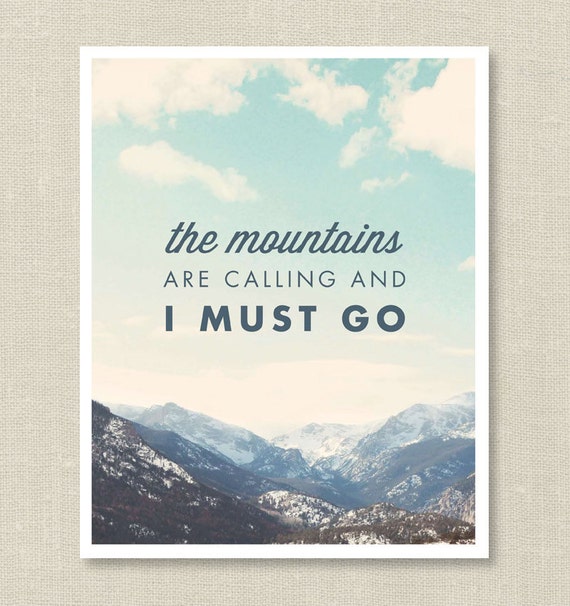 This fabulous Print by Beloved and Co was a clear winning candidate for todays featured, because it's exactly how I'm feeling right now. I can' wait to be there, away from the distractions of modern life. If you have ever needed some encouragement to head to the hills, this is it.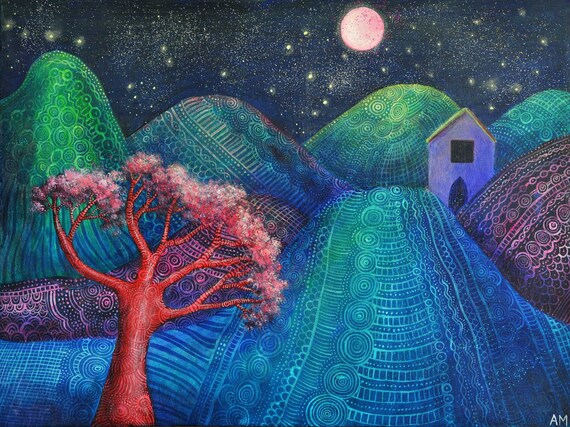 Alice Mason is the talented artist who painted the original of this bold and beautiful print. The contrast between the trees and the dark night time mountains is stunning, like all of her work.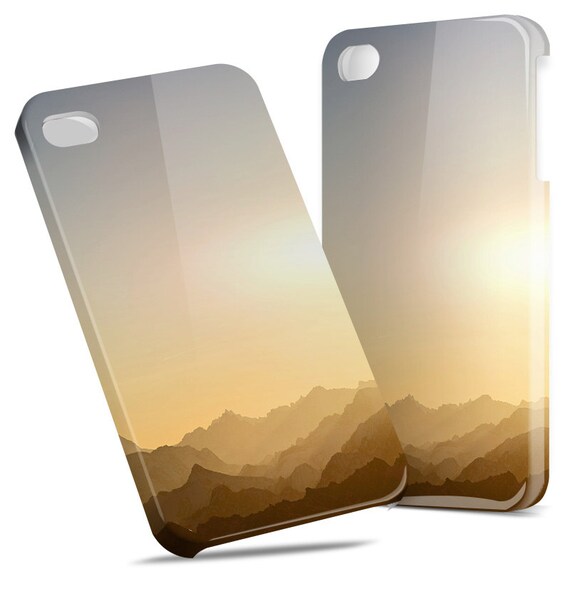 This mountain themed iPhone case by Queen of Cases is perfect for the intrepid mountaineer. With this to look at each time you reach for your phone the mountains will never be far away, even if your stuck in a stuffy office.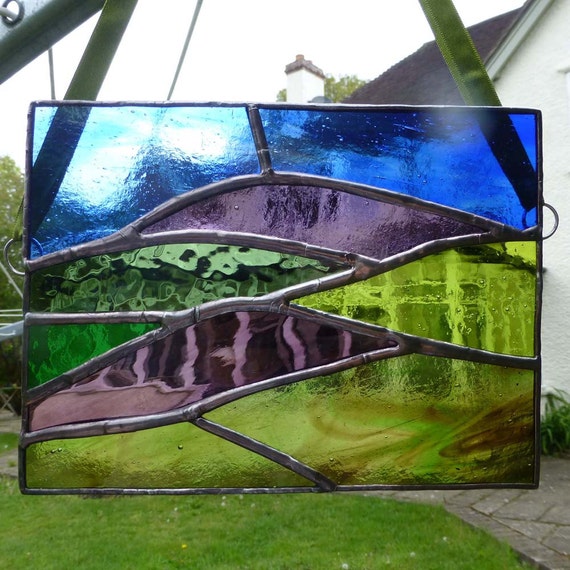 Give your home a splash of mountain light with Sugar Lips Glass bright mountain sun catcher. I really like the use of the different colours, the purple reminds me of beautiful heather covered moors.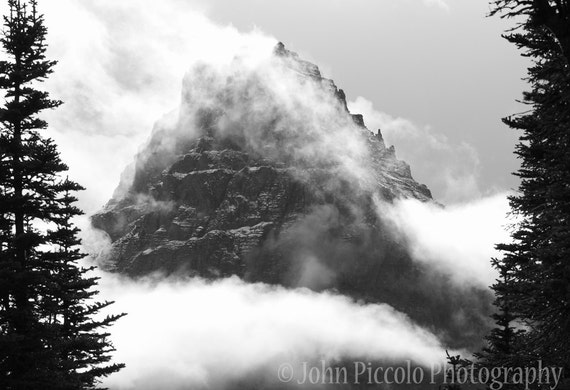 For a touch of the dramatic, (as many of us mountain adventures have experienced) head to JPicPhotography for this striking photograph. The looming craggy, mist shrouded mountain makes me want to head there to see it!
Happy Hiking!
You might also like
Work In Progress: Peak District Photo Conversion Cross Stitch
Walking Inspirations
Friday Finds:Wales
Inside The Devils Arse: Gig in a Peak Cavern
Scarborough