I have just finished book 4 of A song of ice and fire, an extremely popular series by George R.R. Martin. You may know it as Game of Thrones, which is the title of the first book in the series and the HBO TV Series. I am definitely not alone in being a fan of the series. For those of you who haven't read/ seen it, I highly recommend it, for those of you that are reading it currently, keep going! I can't wait to find out more about the characters. And for those fans who have already read and seen al they can, Check out some of the awesome Game of Thrones paraphernalia on Etsy!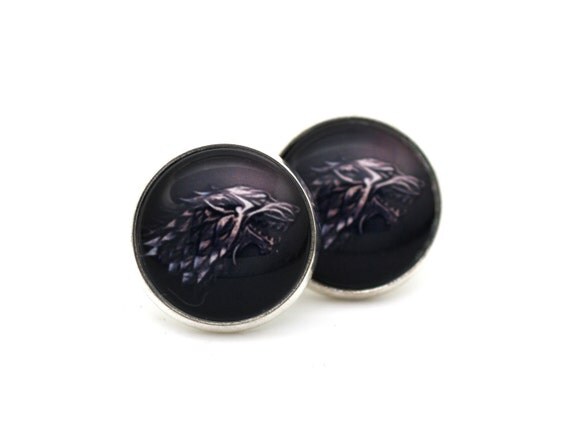 Beneath Glass have made these dark and dramatic Stark Direwolf Sigul earrings. Check out the rest of their shop too, for plenty of other fantastic Game of Thrones Jewellery.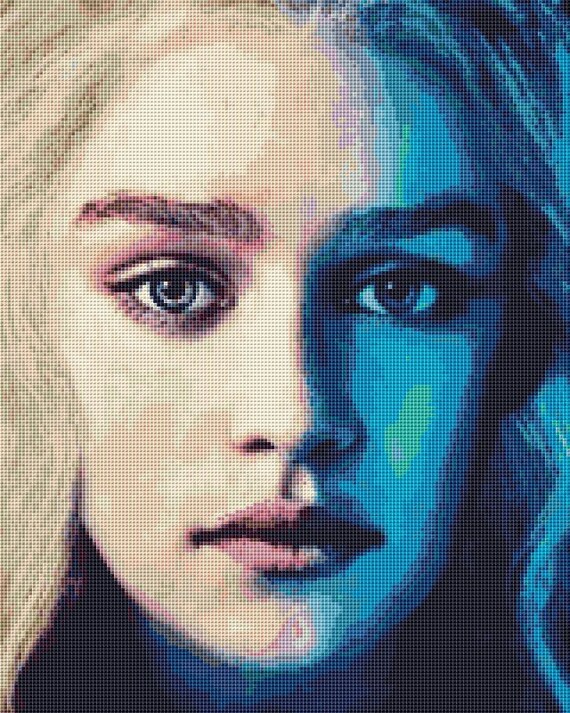 Daenerys is one of my favourite Characters. She transforms from a young girl being bullied by her brother into a strong, proud, determined young woman, and this cross stitch kit from The World in Stitches shows her beauty, strength and fear superbly.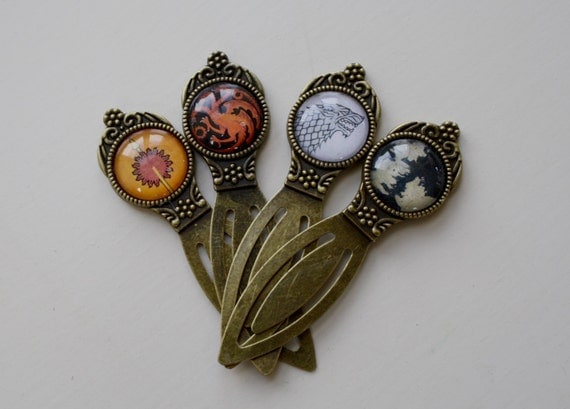 It is extremely apt to use a Game of Thrones bookmark while reading the series, there's a fantastic choice for everyone by Bijoux Malou - which one will you choose?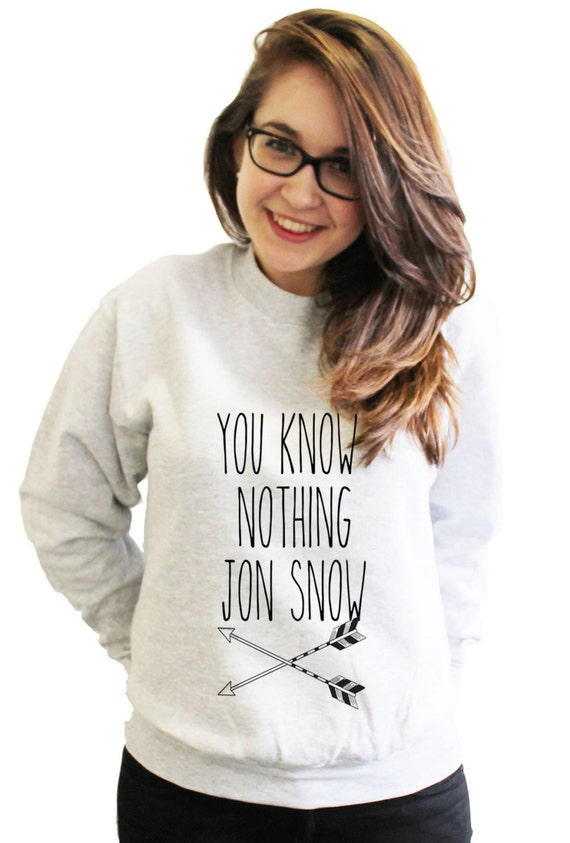 'You know nothing, Jon Snow' is fast becoming one of the many catch phrases of the series, and is a part (also one of many) that I particularly like. Not only is the saying a good one, but the hoodie looks nice and snug too! Thanks 21st Century Clothing!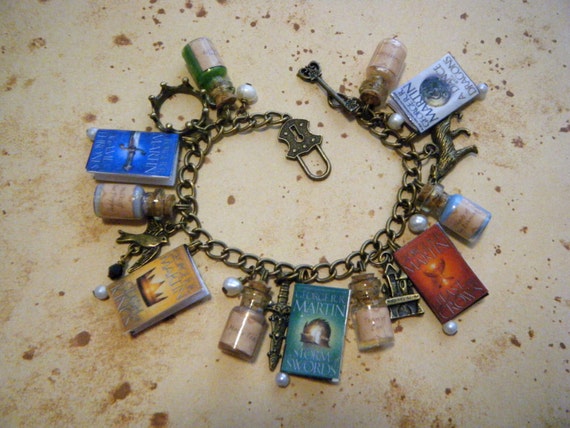 Pandora charm bracelet fans will love this Game of Thrones charm bracelet by Kawaii Candy Couture. with all the books, a variety of potions, and various Siguls/ charms what more could a girl want? Other than dinner with her favourite character...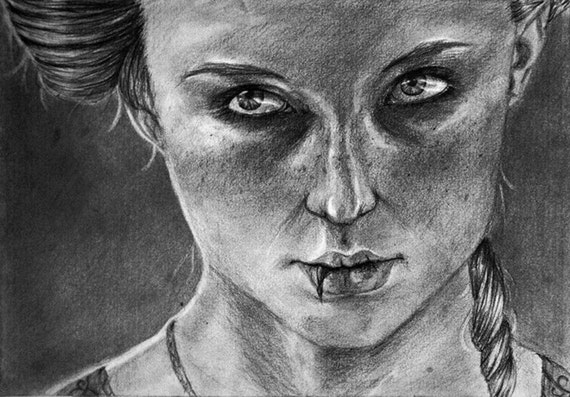 I love this drawing of Sansa.
She is a character who I didn't particularly like in the beginning, but has grown on me immensely. She learnt the hard way how to play the game, and this portrait by Crystal Chara captures that perfectly.
Back to the books now!
You might also like
Friday Finds: Hobbits
Map Cross Stitch
Tardis Keyring
Friday Finds: Vampires
Happy Birthday Rhian: Book Pendant