Hello! I am back again! Sorry for my absence of late, things have been pretty hectic and stressful these past two weeks, what with work being so busy and me frantically house-hunting, but I am back online and raring to go!
While I was on holiday (I spent 2 weeks traveling around Andorra and Catalan is Spain) I met loads of lovely people, from many different countries, including Poland, Germany, Czech Republic and Slovinia! There were lots of new faces, and I can happily say that the vast majority of them were happy and friendly (the less friendly ones were mostly due to a language barrier) so this weeks post is dedicated to all of the new faces, and the lovely people behind them, that I met when I was away. P.S. if you want to read more about my holiday, I've started to write about it on a brand new blog!http://exploragem.blogspot.co.uk/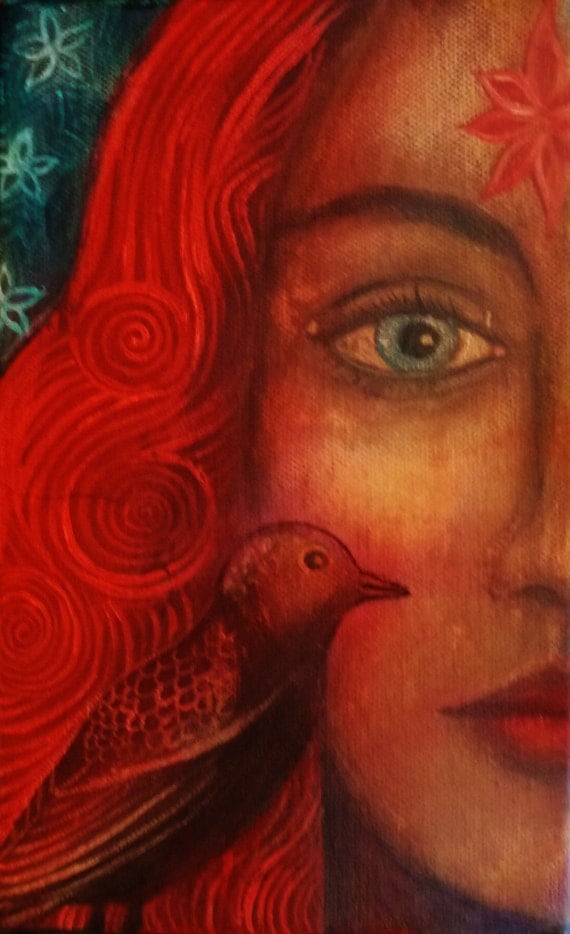 Who isn't mesmerised by this Canvas painting of a fiery red head with enchanting blue eyes? I find her wide eyed stare drawing me in, I want to know more. For this beautiful artwork and others like it head over to the talented Alice Mason.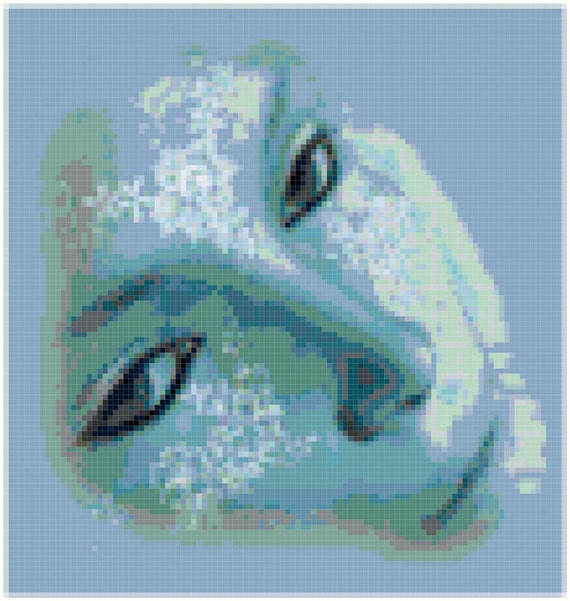 Ice cool fantasy is order of the day at Cross Stitch Nerd.
There must be something about the eyes again, I want to discover her secret. This beautiful cross stitch pattern reminds me of all the reasons why I'm stitching Shh Now.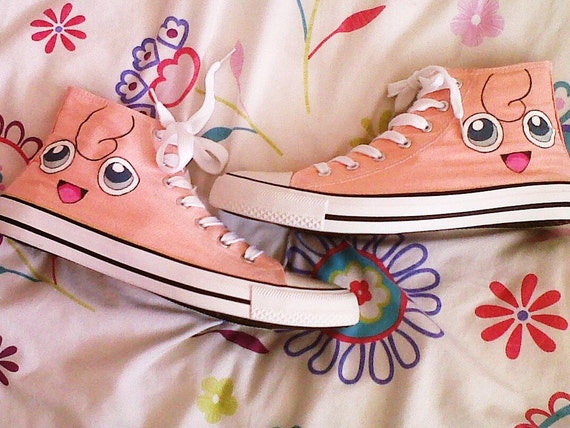 Happy Turtle Crafts are the cool kids behind this funky face footwear.
You will be way too cool for skool in these fabulous hand painted canvas shoes. Even better, the design is customisable, so you can choose your favourite character!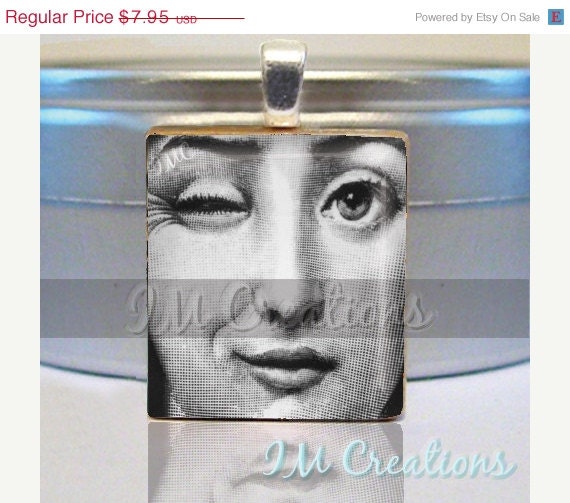 I adore a cheeky wink, however some of us are better at doing them than others. For some unknown reason I can only wink closing my left eye, and seem to screw up most of my face in the process. IM Creations have solved the problem though, with this monochrome Fornasetti wink scrabble tile pendant.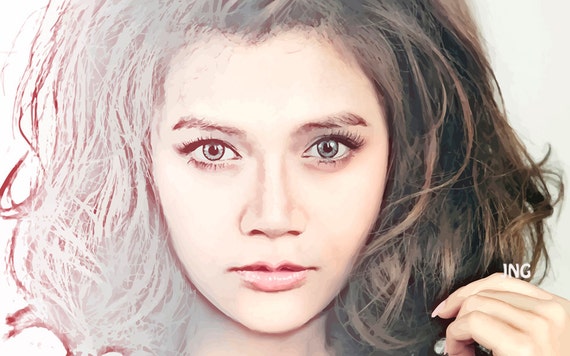 JohnNovis is the person behind this faded portrait print. I love the unusual fade effect, and the way it enhances her features even more. This beautiful face print is available as a downloadable transfer, so you can print it on whatever you'd like!
Happy head hunting!
You might also like
Friday Finds: Vampires
Project Tutorial: Mothers Day Card
Friday Finds: Friends
You Shall Go To The Ball: Charity Night and Cross Stitch Patterns
A Little Bit Dicey: Dice and Bead Earrings