Phew! It's been a busy few weeks since I got back from my holiday (you can read a bit about it on my new travel blog, http://exploragem.blogspot.co.uk/ although I have not had much opportunity to write much about my trip to Andorra and Northern Spain, as things have been pretty hectic because... I've been house hunting! With completion date not yet confirmed (but hopefully just around the corner) and a house mostly devoid of furniture I have been spending my free time searching for advertise and looking around house shares, and I am very happy to say I will be moving tomorrow! The house I'm moving to is lovely, closer to work and close to shops, but most importantly I'll be living with two lovely singles girls about my age, which is great as most of my friends are coupled up, and having been single since my long term relationship ended in January, I'm very much looking forward to making some single friends!
The only downside is that packing takes ages, (probably partly because I spent a fair while sorting out my crafting bits and pieces) but I can't wait until it's done and I'm all moved in,
hence my new home inspired post today!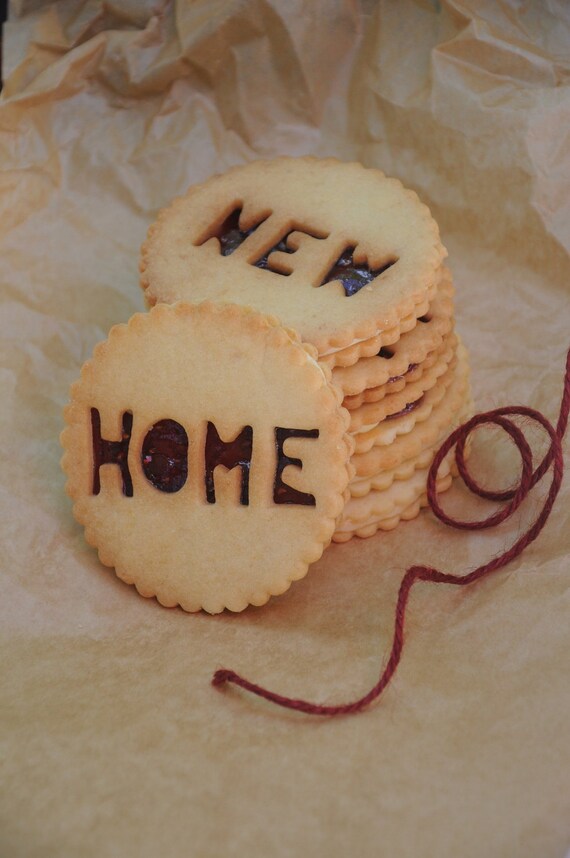 For a quirky new home present how about these cute jam biscuits from Bee's bakery. Take them round to a new neighbour along with some mugs, teabags and milk and you'll soon have new friends!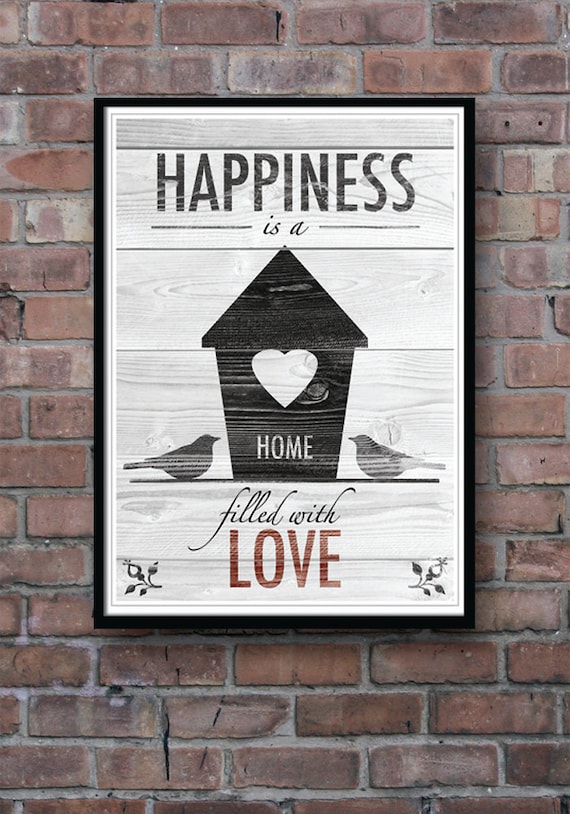 Brighten up your new walls with Red Post Box's wall décor. A happy house is what makes it your home, and this shabby chic poster is a perfect reminder of that.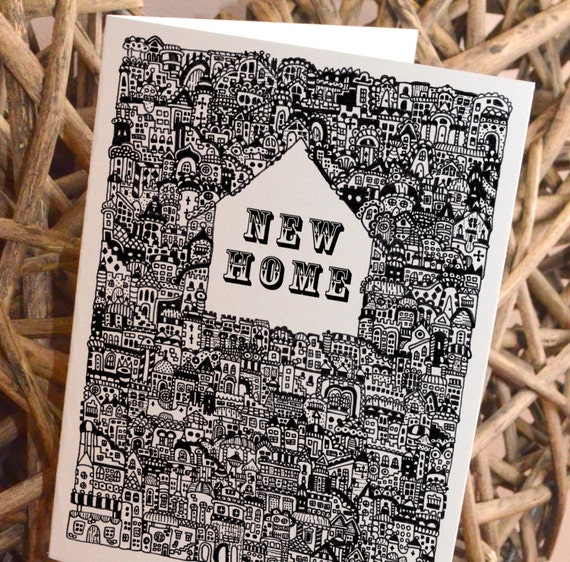 For a friend or family member who's moving, help make their new home satisfaction even greater with a personalised card from Sharon Langdon. I love the doodle effect of this card, (I spent many hours doodling at school, sorry mum and dad)
.
Check out her other artwork too.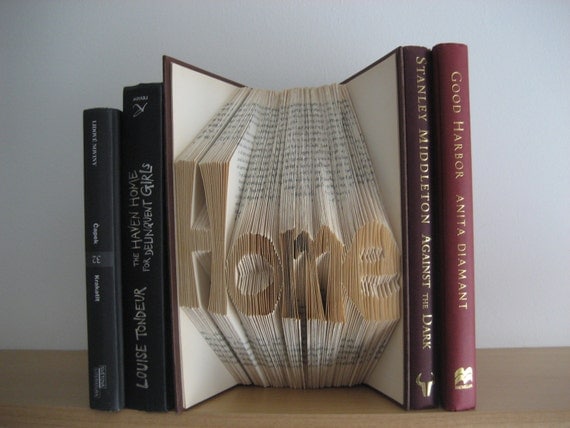 Meiorigami have created this beautiful book lovers gift by carefully folding the pages of an old library book. It's a very unique idea of rejuvenating an old book, and best of all, as it doesn't damage the book it could still be read should you wish too. Make sure you take a look at the other words available.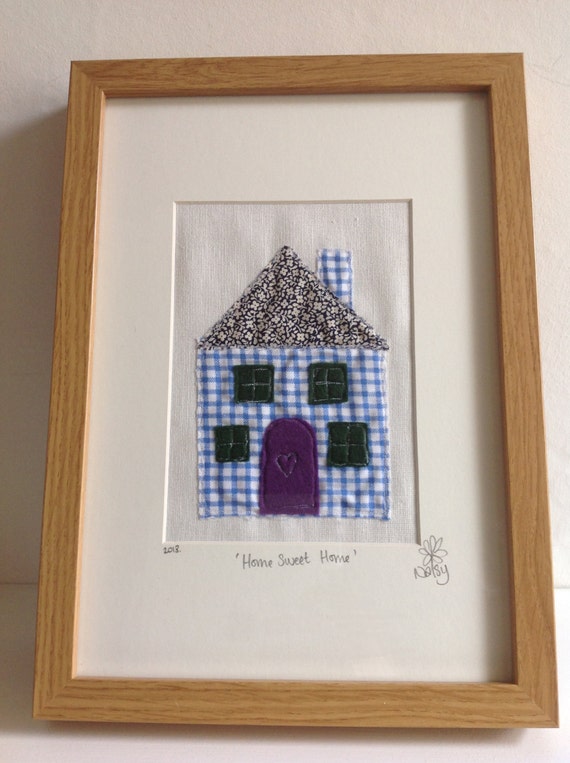 Textile art is very popular right now, and for good reason. It is very homely and great for giving your home a colourful, shabby chic splurge. I love the colours Naisy Homemade has used for this applique 'Home Sweet Home' picture.
Happy New Home!
You might also like
Something Special: D n J Designs
Friday Finds: Beer
3D Garden Cross Stitch
Free Cross Stitch Pattern: Mum Roses Bookmark
Friday Finds: Oriental