My Etsy CLOSING DOWN SALE is well underway. My shop is stocked, (although there is more to come) and my shop viewings are growing. (I do always get lots of pleasure when things grow, so please lets keep spreading the word shall we!)
If you read my previous post, you will know why I'm having a SALE, so make the most of it and have a browse while my stocks (and stash for custom orders) last, and get a bargain piece of cross stitch jewellery, such as some cute earrings, a nice necklace, or a unique ring. It doesn't stop there though, You could also bag yourself a quirky key ring or even a cool fridge magnet, and don't miss out my Christmas section!
Phew! Hopefully we will both have something to smile about with all of that, like my grinning friend who can't wait to cheer up your day. My cross stitch smiley pendant, like all my other pendants is for sale at the bargain price of only £6.00!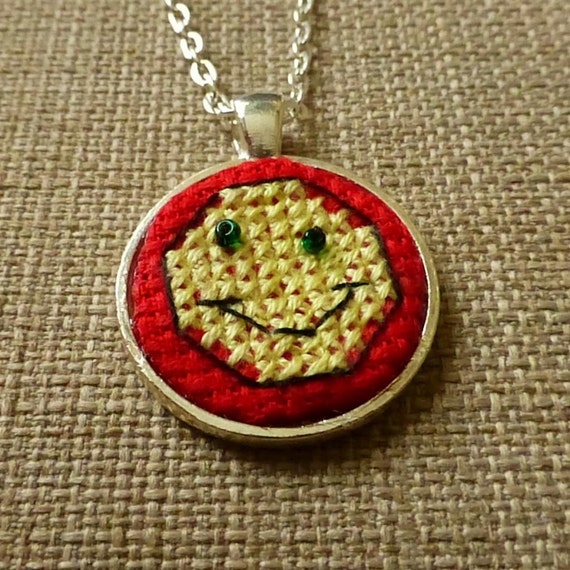 He's working, I'm smiling! Are you?
Happy Sale Shopping!
You might also like
Fairytale Cross Stitch Kits
3D Garden Cross Stitch
Free Cross Stitch Chart: Happy Birthday Flower Pot Card
Friday Finds: Monsters
Work In Progress: Peak District Photo Conversion