Have you ever wanted to fly away?
I have, and still do. While I like my job, have lovely friends and family, enjoy pottering around in my garden (if it ever stops raining) and decorating my house, there are times when I want to fly away from it all. It's natural after all, to want adventure, or escape, or relaxation, or simply something different.
While we have to be satisfied with the mundane, we can still dream of flying away like a bird, free to go where you want, these beautiful bird inspired items by some fantastic crafters could help your imagination to take flight.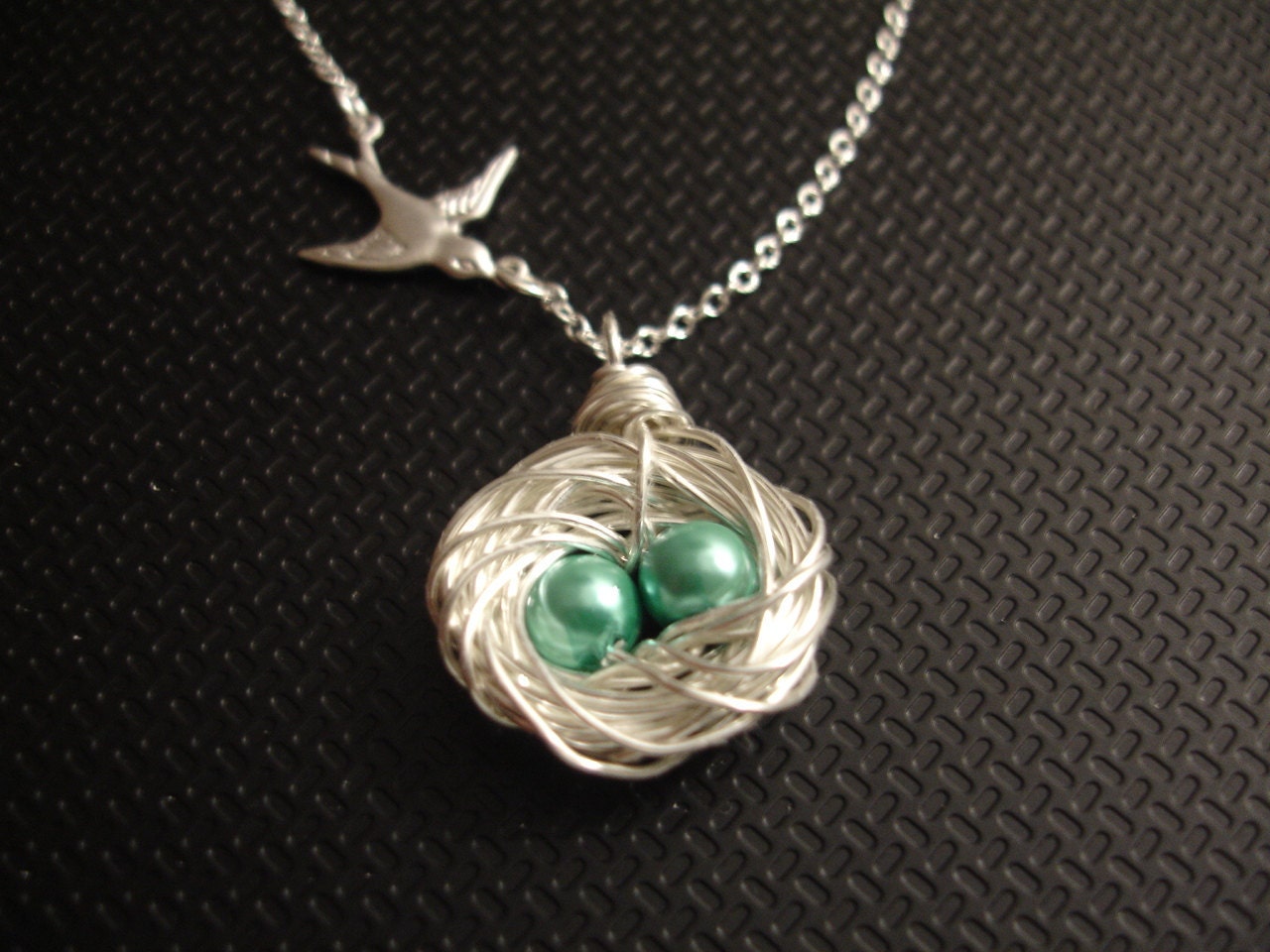 Femmart has created this carefully sculpted birds nest and bird necklace. I love how the turquoise of the eggs contrasts and compliments the silver wrapped wire nest.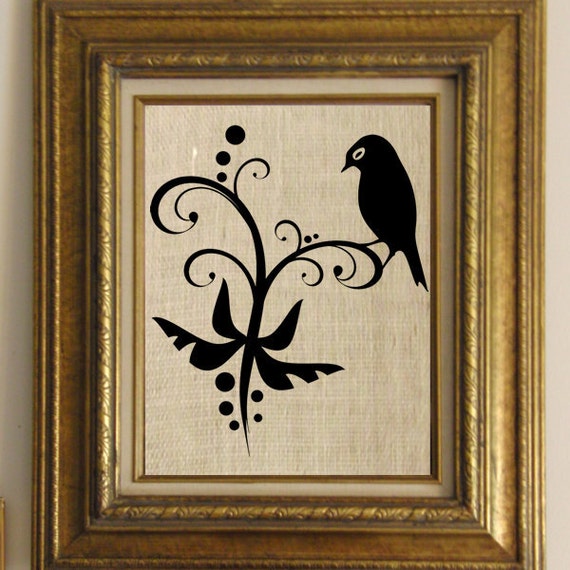 If you like to create things yourself, but could do with an artistic helping hand, then the beautiful bird design Graphique is a transfer to apply onto fabrics, so you can brighten up a tea towel, pillow or T-shirt. it will even work on paper too.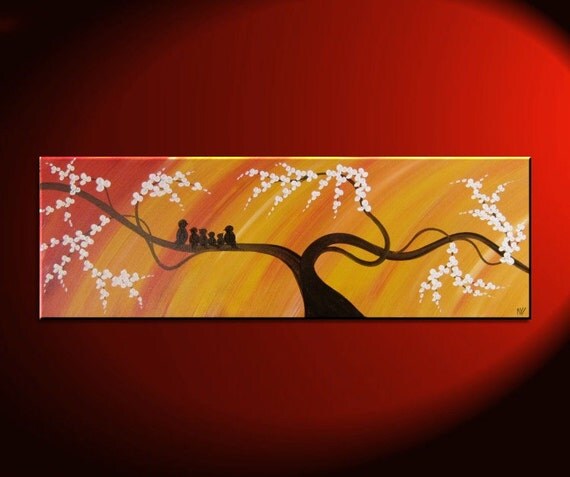 For a personal touch, look no further than NathalieVan's contemporary urban abstracts. The bold design is fabulously colourful, and the birds are custom painted for your family.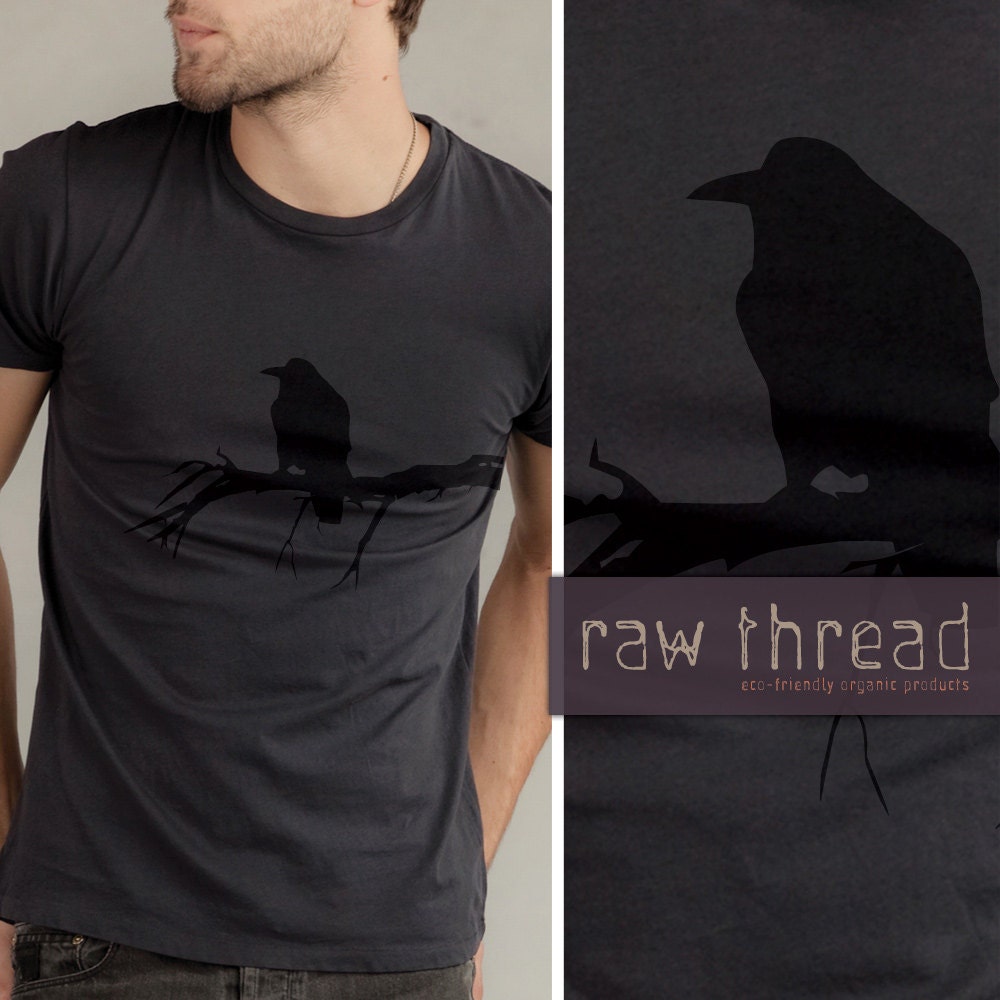 Raw Thread has designed this raven T-shirt for the man in your life. Bold, stark and simple, the T-shirt is also made from organic cotton, so not only will he look good, he'll be doing a bit for the environment too!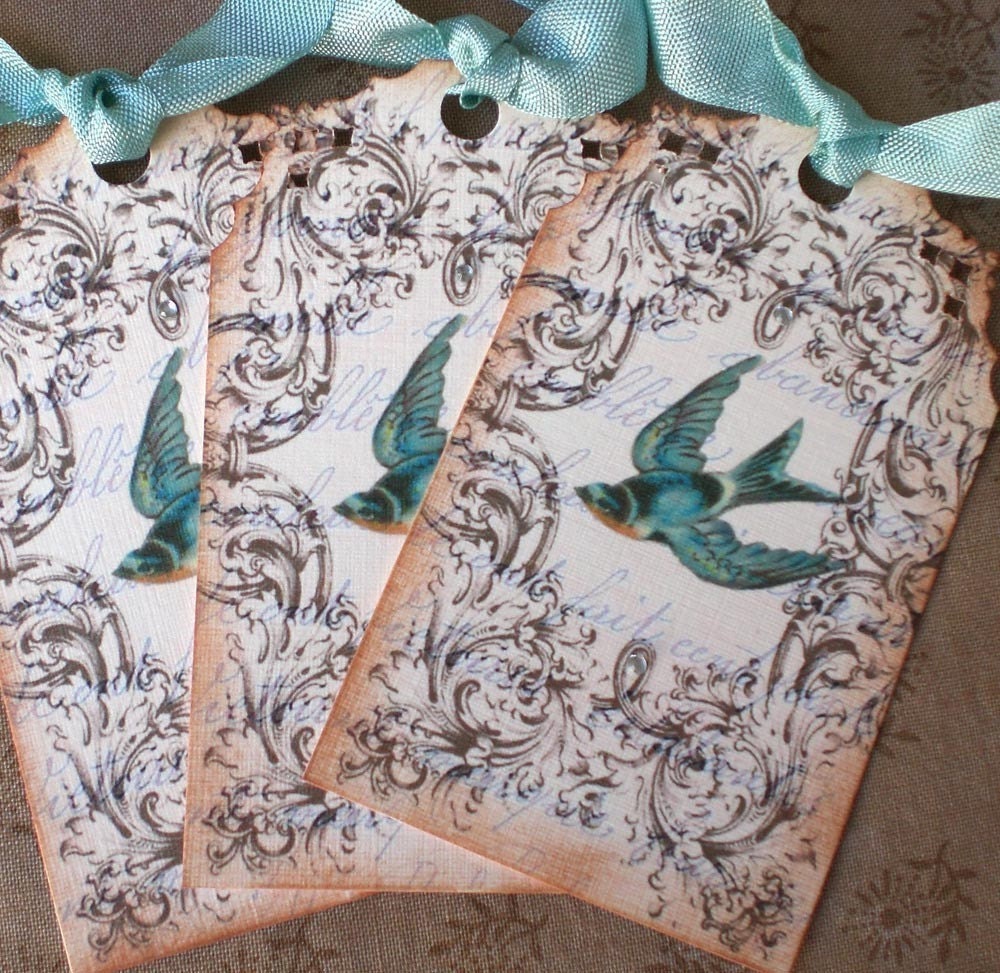 If you are a fellow crafter or a vintage seller, or simply love beautiful tags then take a moment to peruse Creative Visions Etsy Shop. I love the intricate border, and the subtle vintage colours.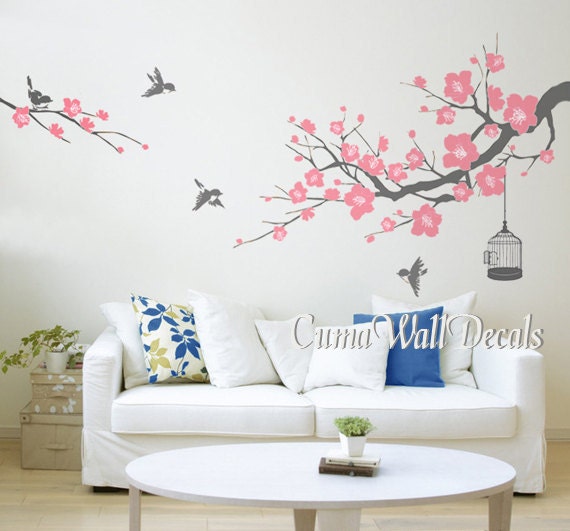 If you are looking to sprucing up your walls then Cuma is the place to start. I adore cuteness of the birds flitting amongst the blossom, playing in the flowers and the birdcage. The vinyl wall sticker is also available in red, blue and orange.
Anyway, I'm off to fly away...
... in my head at least!