Those of you who

know

me won't be surprised to discover that this weeks Friday Finds is beer. After all, I have never hidden the fact that I enjoy drinking it. My other half, Chris, is a pub manager, and has worked in pubs part time since we met about 5 1/2 years ago. Beer features a lot in his life, mostly due to work, and as such it features in mine too.
I'm not just talking about beer in general. So many people call larger beer, but while I am partial to the odd pint of something cold and bubbly, my drink of choice tends to be real ale. (In case your wondering, there is a difference between beer and larger, beer is top fermented and larger is bottom fermented.) There is a vast world of real ale that 6 years ago I had no idea about. I knew it existed (after all, we've all been to Wetherspoons and seen the hand pulls) but I never knew much about it. The funny thing is, now that I do know things about it, realise how little I do actually know.(Most of it has somehow got lodged into my brain thanks to Chris' beer lectures - no wonder I call him a beer geek!).
Beer has a long long history of being our national drink. Until tea and coffee were discovered, beer was the drink of choice, and even children drank it. After all, in Elizabethan times it was much safer than water. Now it is the sociable drink. Groups gather around in pubs to slurp their pints, or relax in gardens by a BBQ with some a tasty treat to wash down the burgers. Beer is ever popular, but it doesn't just have to be drank, as these fantastic hand crafted items prove.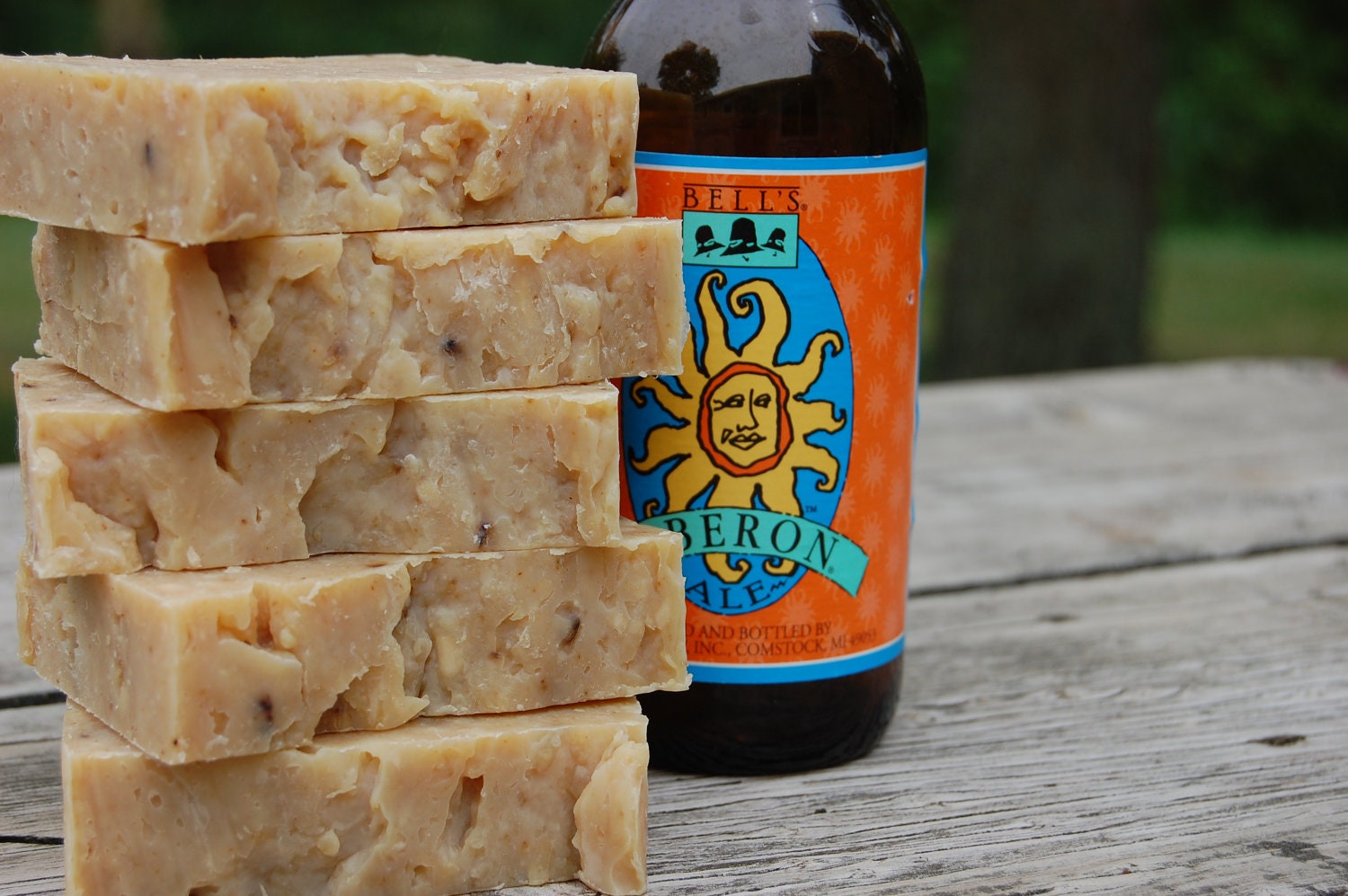 If your man likes a masculine scent, then check out the selection of beer soaps by
Cheshire Fields. With different Real Ales in each one for a choice of various scents, the hard part is choosing weather your man suits something dark and rich, or light and blond.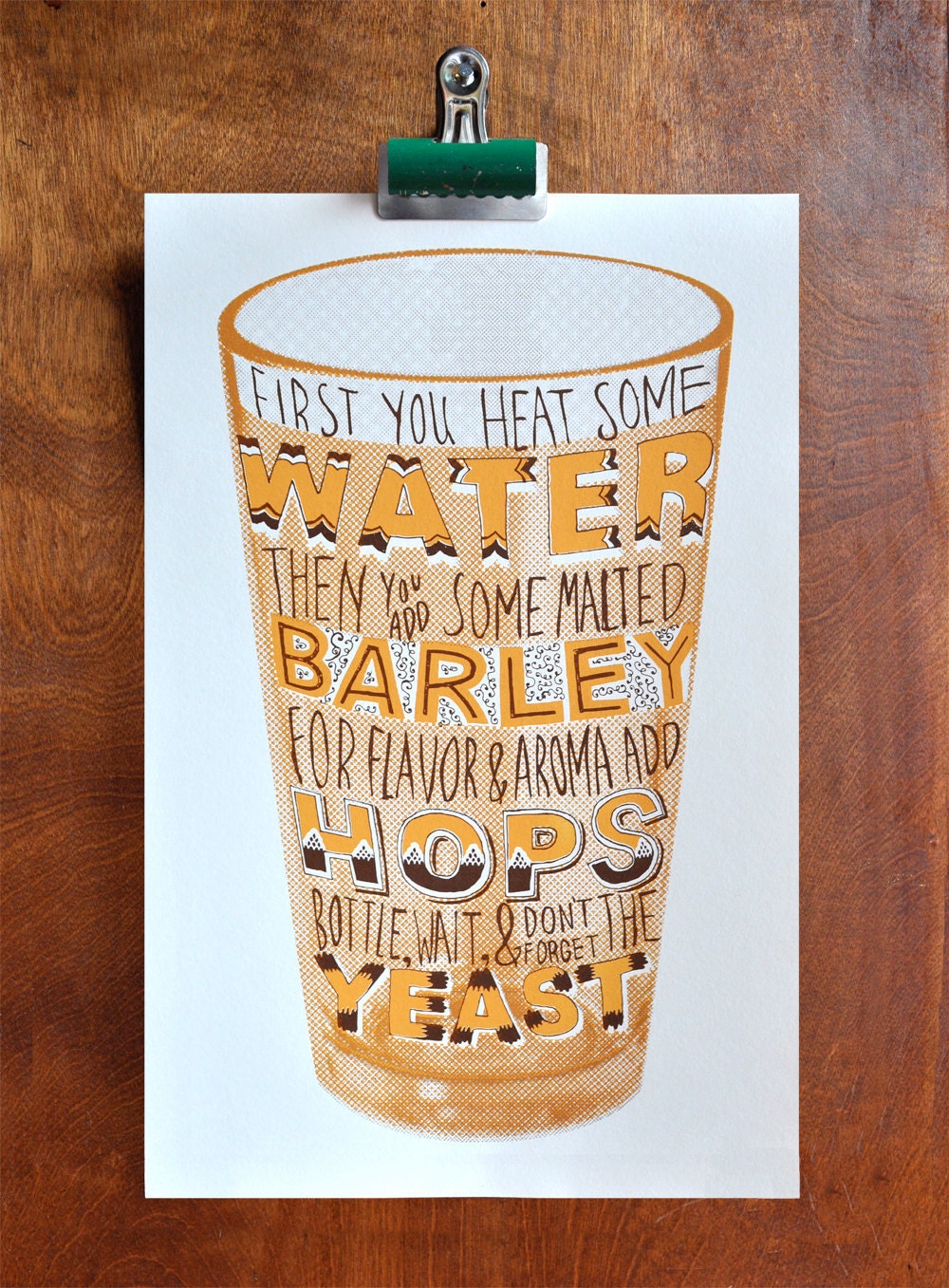 I love this silk print by
Man V Silk
. The colours are so apt for beer, and it would look fantastic in any kitchen. The message is simple, but the detail is cleverly intricate upon a closer look.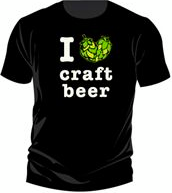 If craft beer and microbreweries is your thing, then spread the word with this hoppy heart t-shirt by
Lauriedelk
. You never know, it may even inspire a barrage of bottles of ale when it comes to Christmas and Birthdays!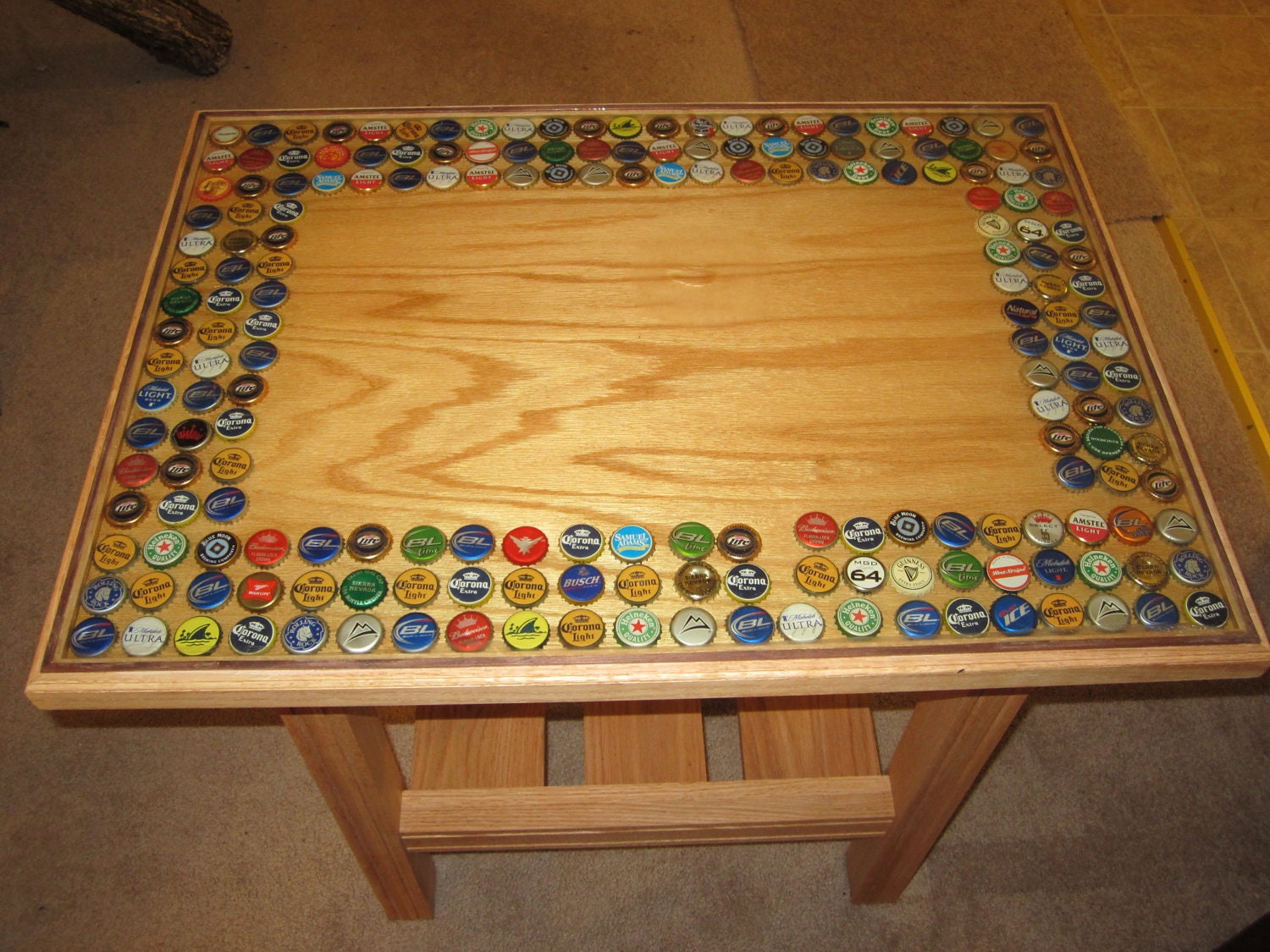 For statement furniture look no further than this custom beer top oak table designed and made by the talented
Virginia Hillbillys
. You can either send off beer tops from your favourites, or give them an excuse to sample some tasty beverages.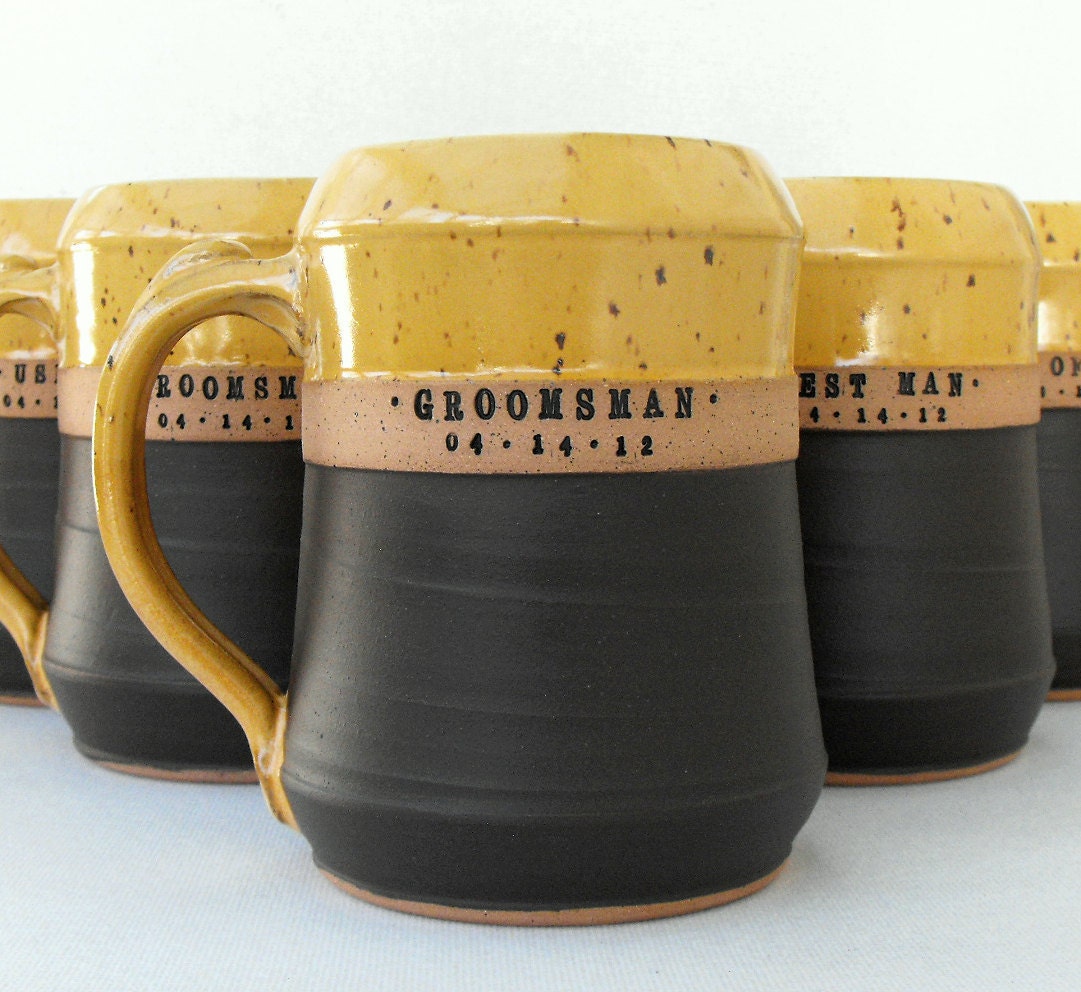 All beer drinkers have their favourite glass or tankard, make yours extra special with these personalised beer steins from
Mud Pie Studio NC
. I love the colours used, it reminds me of a nice, creamy stout just begging to be drunk.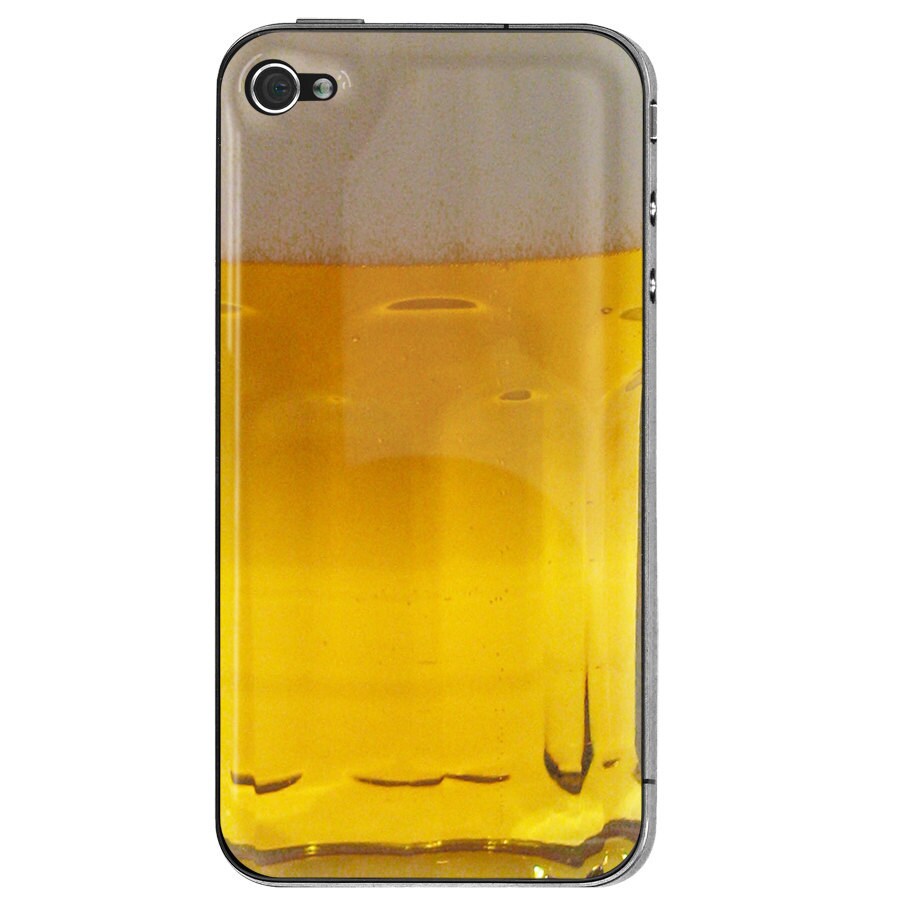 To show a more subtle homage to your drink of choice, check out
Stickitskins
iPhone cover. The bright colours and frothy head will remind you what Fridays are all about. Heading to the pub for a round of beers!
Happy Shopping!
You might also like
Friday Finds: Tribal
Olympic Torch
In Progress: Tardis Key Ring Cross Stitch Kit
Friday Finds: Science Geekery
Fathers Day Card