Yesterday I was sat at my computer on my lunch break at work (I'm a cell biologist) wondering what to feature this week. It's my best friends next week so I considered all the things she likes, either things with Celtic patterns, dolphins, or books. Then I reconsidered. I've bought her a gift from Etsy, so I'm planning on including that next week already (once she's received it).
So, being no closer to choosing a theme, I thought about my previous ones. Flower jewellery, sunflowers, sheep, hobbits, and Union Jacks. And I realised, they're all things. they're either pretty objects or creatures, or fantasy characters. With the exception of sheep, they're all there for decoration. None of them are useful things. Granted, we use them, but that's different. We don;t need them in the same way we do a chair for example. We spend a lot of time sat down, especially with time spent in offices, driving, or simply watching TV. We need chairs in a way we don't need hobbits, or jewellery, or sunflowers. But just because we need them doesn't mean they have to be dull and boring. It also doesn't mean that we can't find ingenious ways to use them.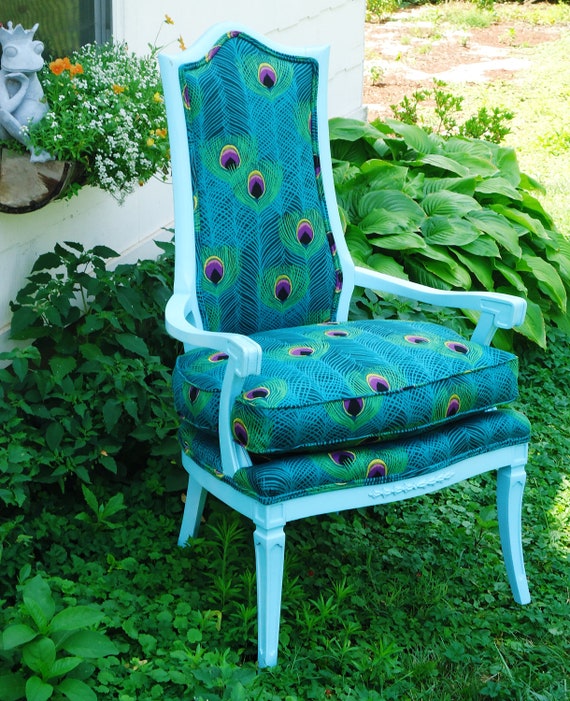 I love this chair. I love the bright aqua colours, the bold peacock feather pattern, I love the shape. This chair looks pretty, and it looks comfy. Even better, it is an antique armchair that has been beautifully upcycled by Sittin Pretty Designs, so it's environmentally friendly too!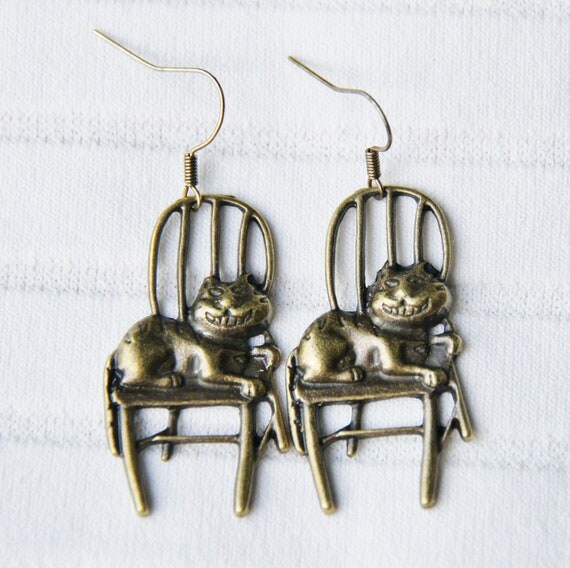 I'm sure that all cat owners out there have come home, tired after a day's work, ready to relax on their favourite chair, only to find the cat sleeping there instead. Are they innocent, just looking for a comfy space to curl up on, or do they know, secretly grinning away to themselves. If Cleopatra NYC's cheeky cat earrings are to be believed, it's definitely the latter.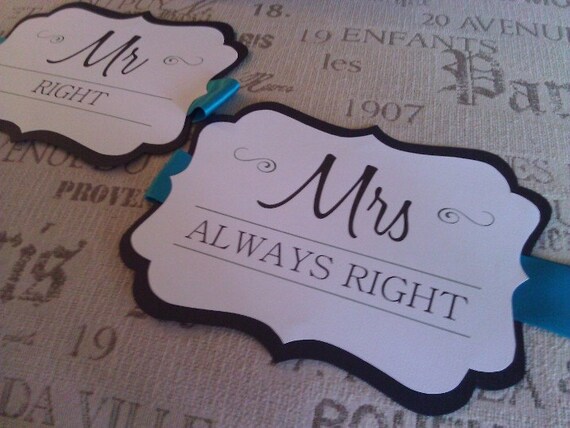 We'd all like to find Mr Right, but we all know that men get things wrong. You find a man you think is right for you, but there will still be times when he just doesn't understand you and just gets things wrong. No matter how many times we change our minds, or suggest strange things, we do it because we KNOW that we are right. On your wedding day, it's important to give the man in your life a gentle reminder, and these chair backs by The Pink Lantern are perfect for that!
Of course, it's not just men that cause trouble, the little ones do it too. These cute little chairs by Wooden Whimsies are perfect for teaching a bit of discipline, and have proved very popular.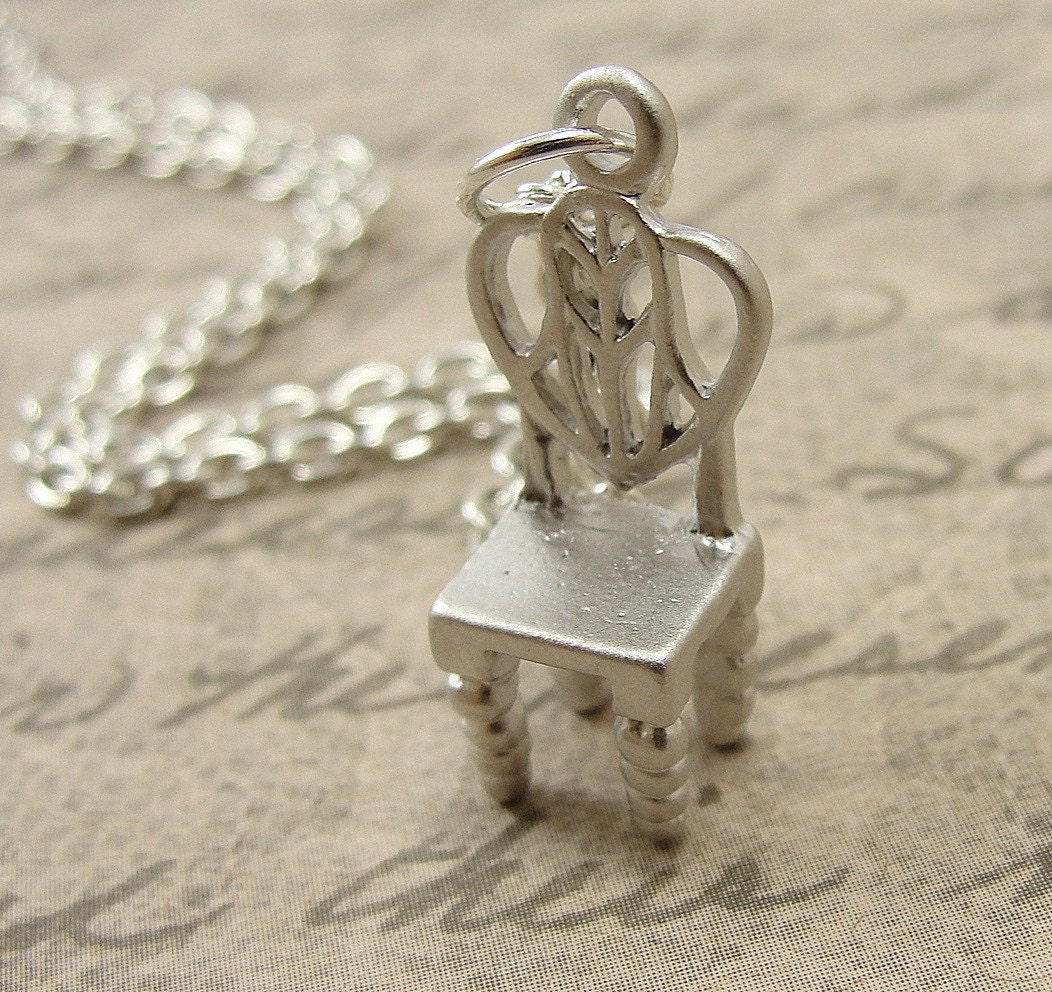 Sometimes, things that can seem fairly plain and boring can be turned into pretty cute and funky designs, and this swirly heart chair necklace design by Treasured Charms is no exception.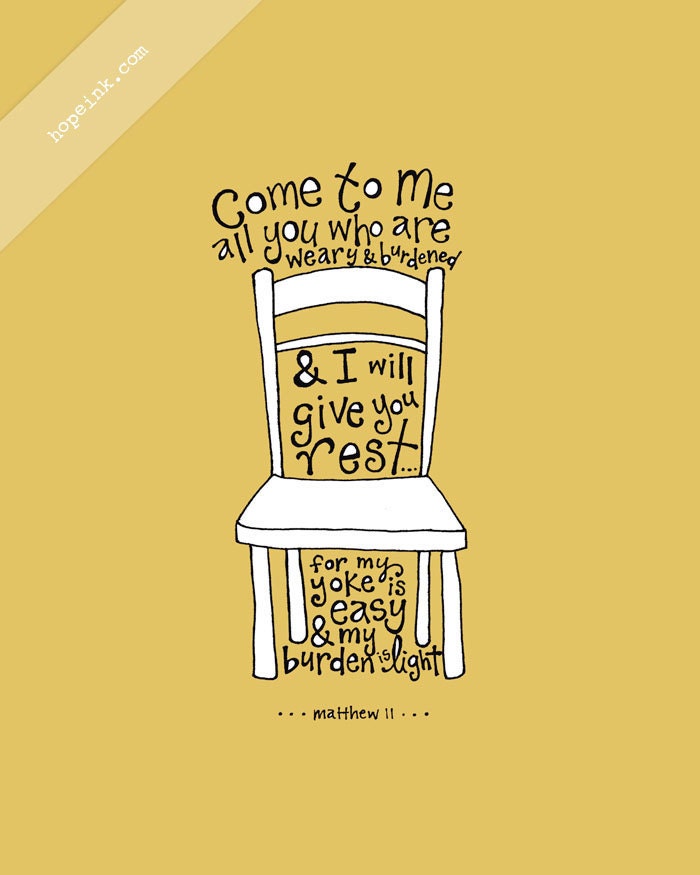 After all of that, we mustn't forget that a chair is there for us. To sit and relax on, to munch our food from, to work on all day long, but most of all to rest our weary legs. Hope ink has artfully created this bold and bright illustration to remind us of their importance in our lives. It's also available in a range of colours.
Happy Shopping!
You might also like
Friday Finds: New Sheets
Project Tutorial: Bicycle Card
The Clothes Maiden: Online Magazine Feature
Friday Finds: Hobbits
Stumpwork Fancies