I am
excited today for 2 reasons.
1: My best friend, Rhian, is visiting me in Sheffield this weekend!
2: I'm off to Venice on Monday for three nights!
Let's just stick to no.1 for now though...
I've been friends with Rhian since we first met in a school PE lesson when we were 11, and our friendship soon blossomed (mostly because she was a complete chatterbox and I was shy and quiet, we've evened out a bit more since). Something worked though because our friendship soon stuck, through going to uni and moving to different cities, and not seeing each other for months at a time (or speaking to each other for several weeks). However, I know that she is always there for me when I need her, and she knows that I will be there for her too. We've both changed through the years of friendship. but that has stuck strong, and I feel confident that it will do so, even when we're old and grey! She has been an inspiration to me in many ways, I have always admired her confidence, an attribute that I was very lacking in as a shy teenager, and one that I have slowly gained as I've got older and wiser (really I just care less what others think), and amongst many other things, her long awaited visit has inspired today's Friday Finds!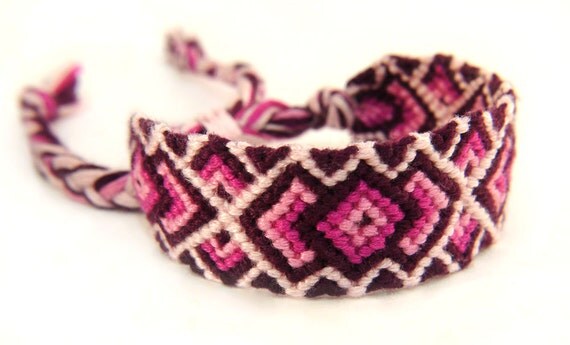 I remember spending lots of time knotting friendship bracelets, but I never managed anything as complex or decorative as this! I love the pattern, but if pink's not for you then don't forget to check out the many other designs available from Perfect Imp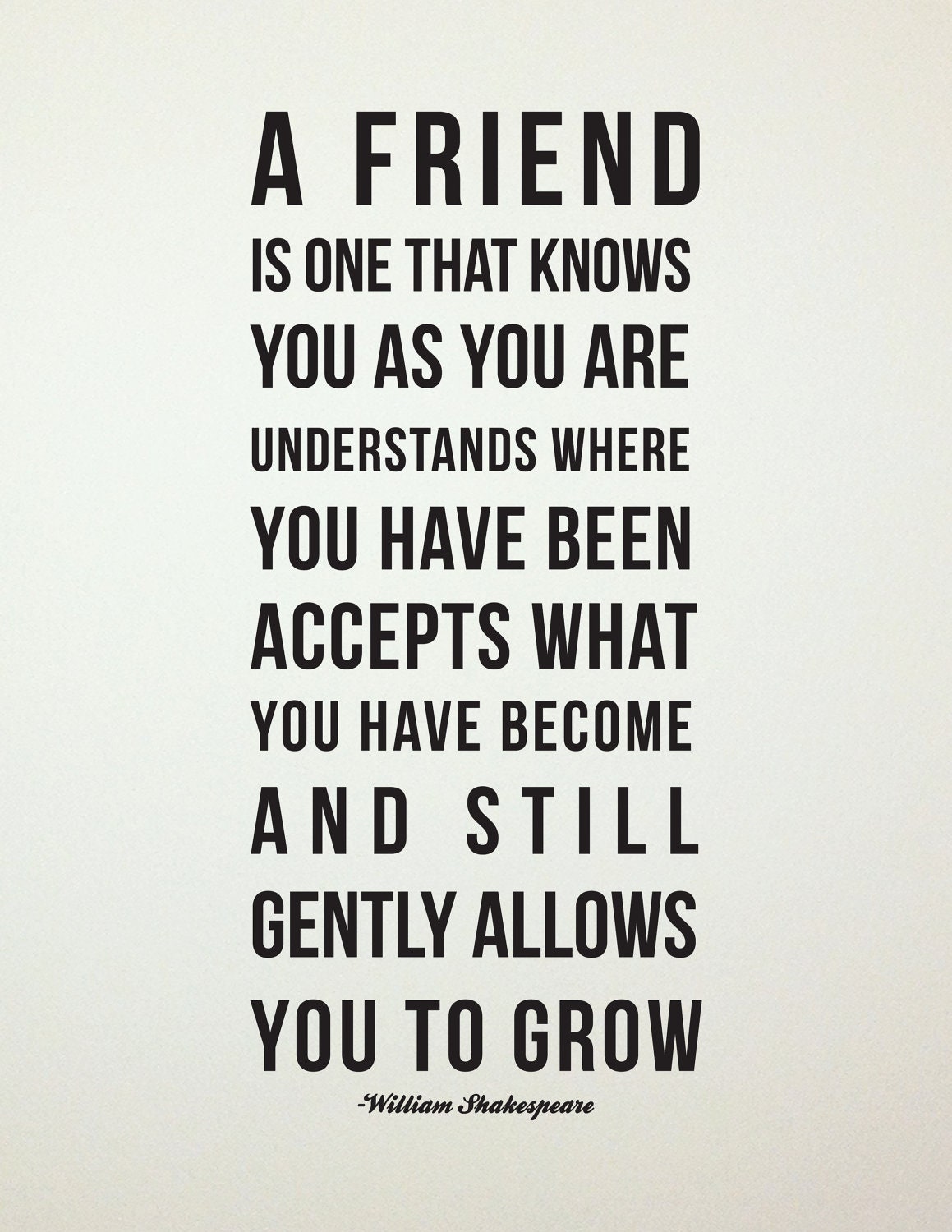 We all know what makes someone our good friend, and there are many ways of putting it into words. This printed quote by Shakespeare, from LadyBird Ink however, proves the qualities of a good friend are timeless.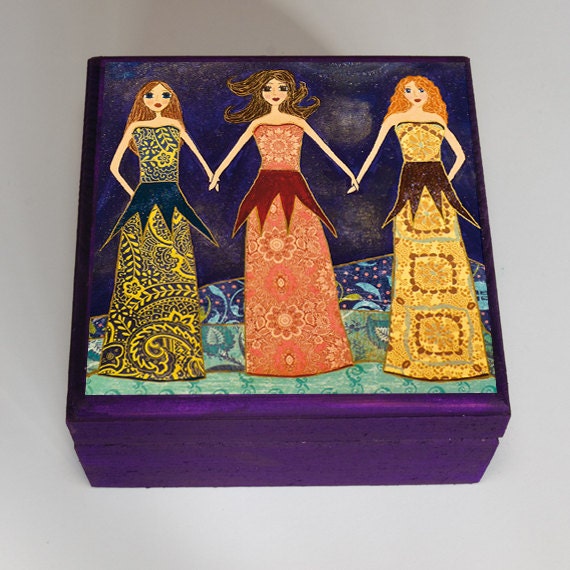 Sascalia's gorgeous wooden jewellery box is a beautifully simple way of showing the bond of friendship. Several designs are available, so, if you're like me, you can pick out the one that looks most like you and your friend. (I like imagining this one is my sister, me, and Rhian!)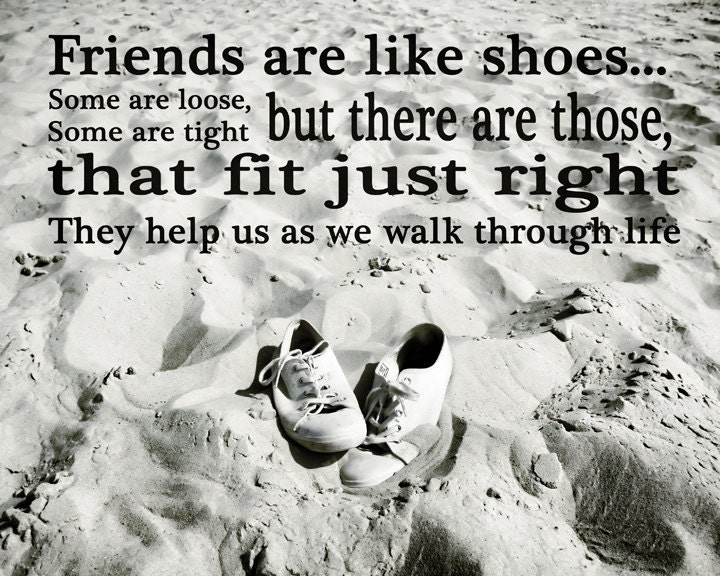 Who doesn't appreciate a good pair of shoes? You know, the pair you wear all the time, or always go back to for special occasions. The ones that make you fell amazing! I totally agree with London Dream Photography's sentiments!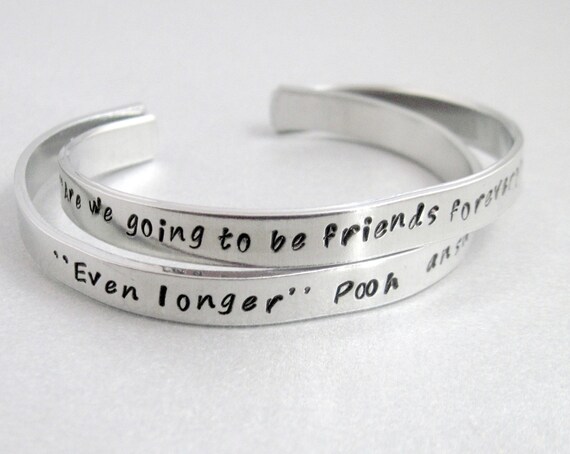 We all remember the days of cheap friendship bracelets and pendants of our youth. You know the ones, broken hearts that say 'best friends' when placed together. They were cute, but somehow don't seem as special as these friendship bracelets. Emery Drive can even personalise them just for you, making this gift doubly special!
Happy Shopping!
You might also like
Happy Birthday to my best friend Rhian
Friday Finds: Caves
Apologies and Monochrome Projects
Moulin Rouge on Etsy
Walking Inspirations