Sorry I've been slack at posting recently, I've had a really busy week this week at my day job, which coupled with a home computer that doesn't work, and being in Venice last week (Gosh, that's gone quick!) I've hardly found time.
Venice was a beautiful city, (as any of you who have been will appreciate) although it was a rather cold and rainy couple of days. We managed to see and do quite a bit, (which I will tell you about in a later post). One of the things that I most enjoyed looking at is something I now have as a souvenir, Venetian Masks. They come in all shapes and colours with additional adornments, and the really fancy hand crafted ones are easily priced into the £100's! However, there are plenty of cool and quirky masks around along with the famous venetian carnival masks, here's a few of my favourites!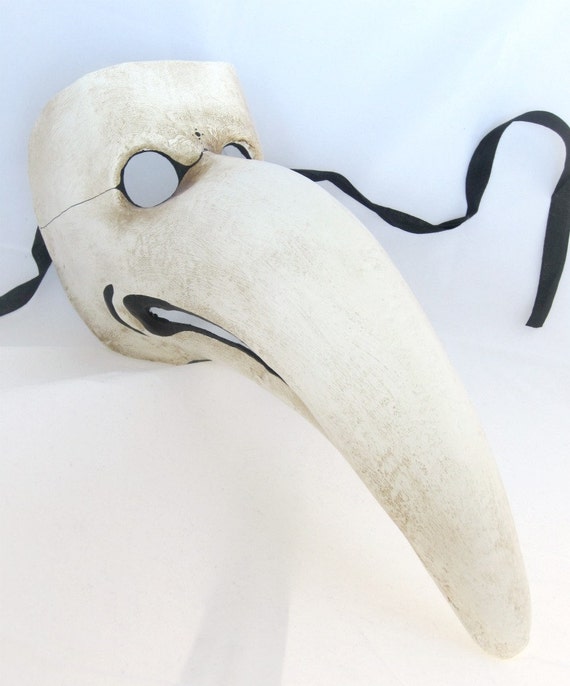 This traditional Plague doctor mask by Venetian Artiquity is one for the boys, and as it's handmade in Venice it is a proper venetian mask . If it doesn't scare you now it will when worn! perfect for celebrating the upcoming carnival, masquerade ball or a fancy dress costume!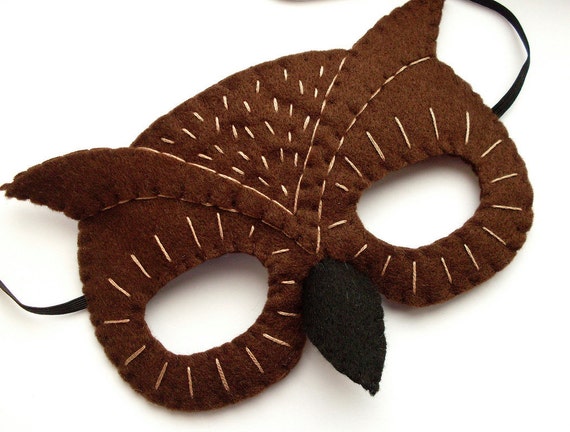 Lupin's felt owl mask just looks like so much fun should be had when wearing it! It's a cute little accessory to complete the perfect outfit for a fancy dress party! Check out her other animal masks too.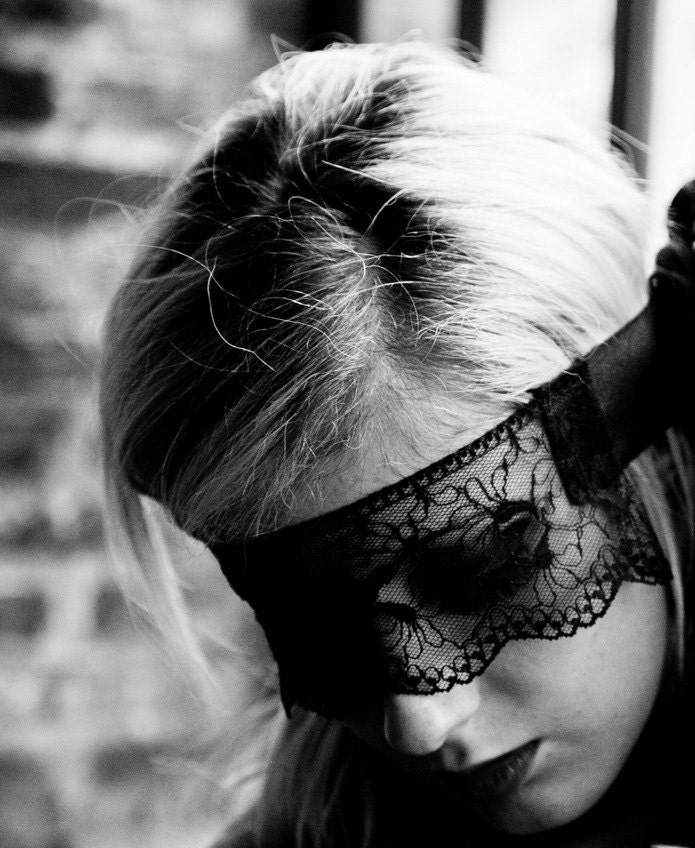 If you prefer masks that are a little more sexy (okay, a lot more sexy) and just as much fun, then take a peek at Amorous Cats Attics collection of gorgeous lace masks to give a luxurious ball gown a touch of sophisticated quirkiness.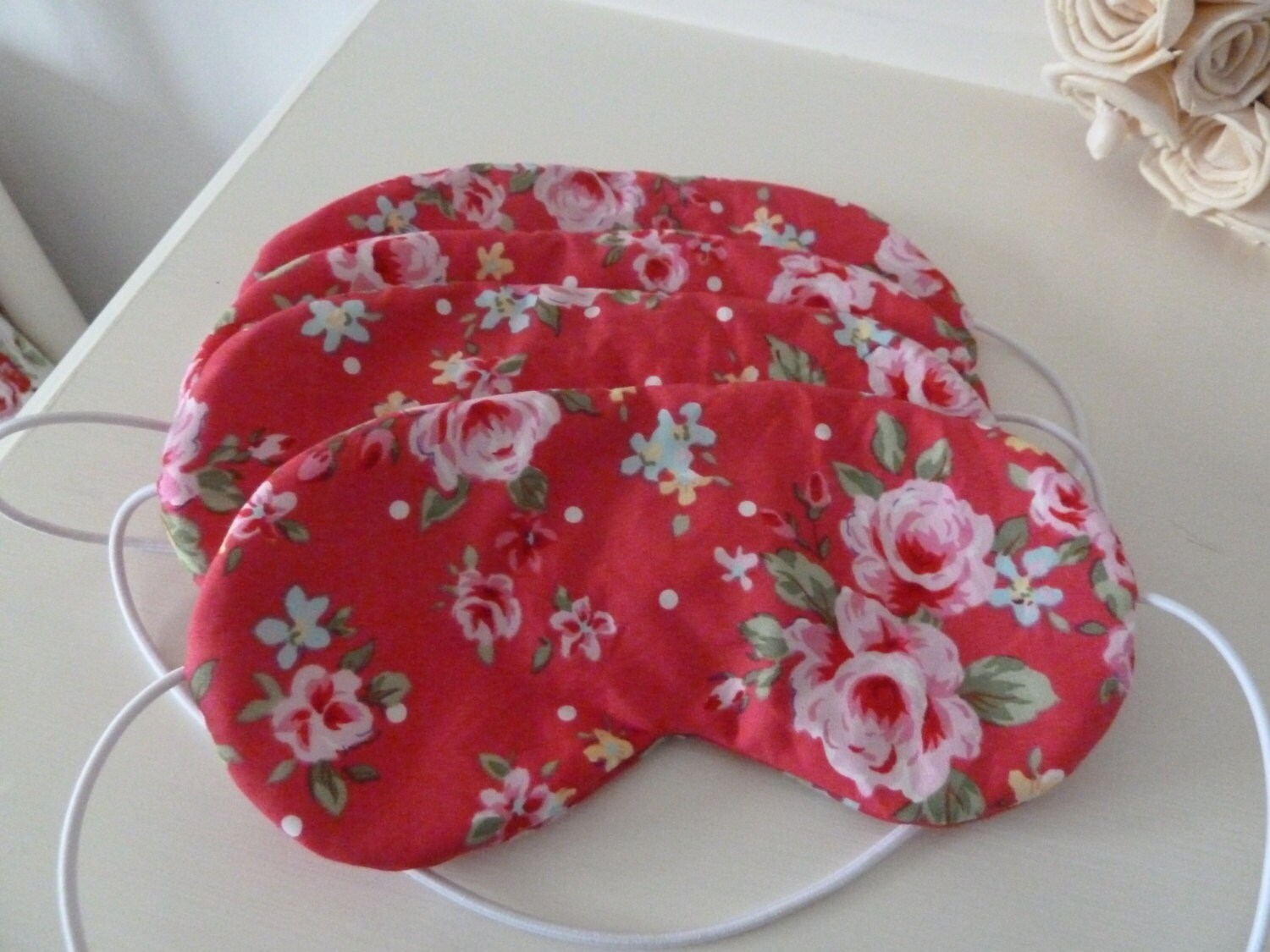 January is the time we all want to hunker down and hibernate from the cold and wet. This beautiful floral eye mask by Pretty Pastels will help you do just that while oozing with vintage chic!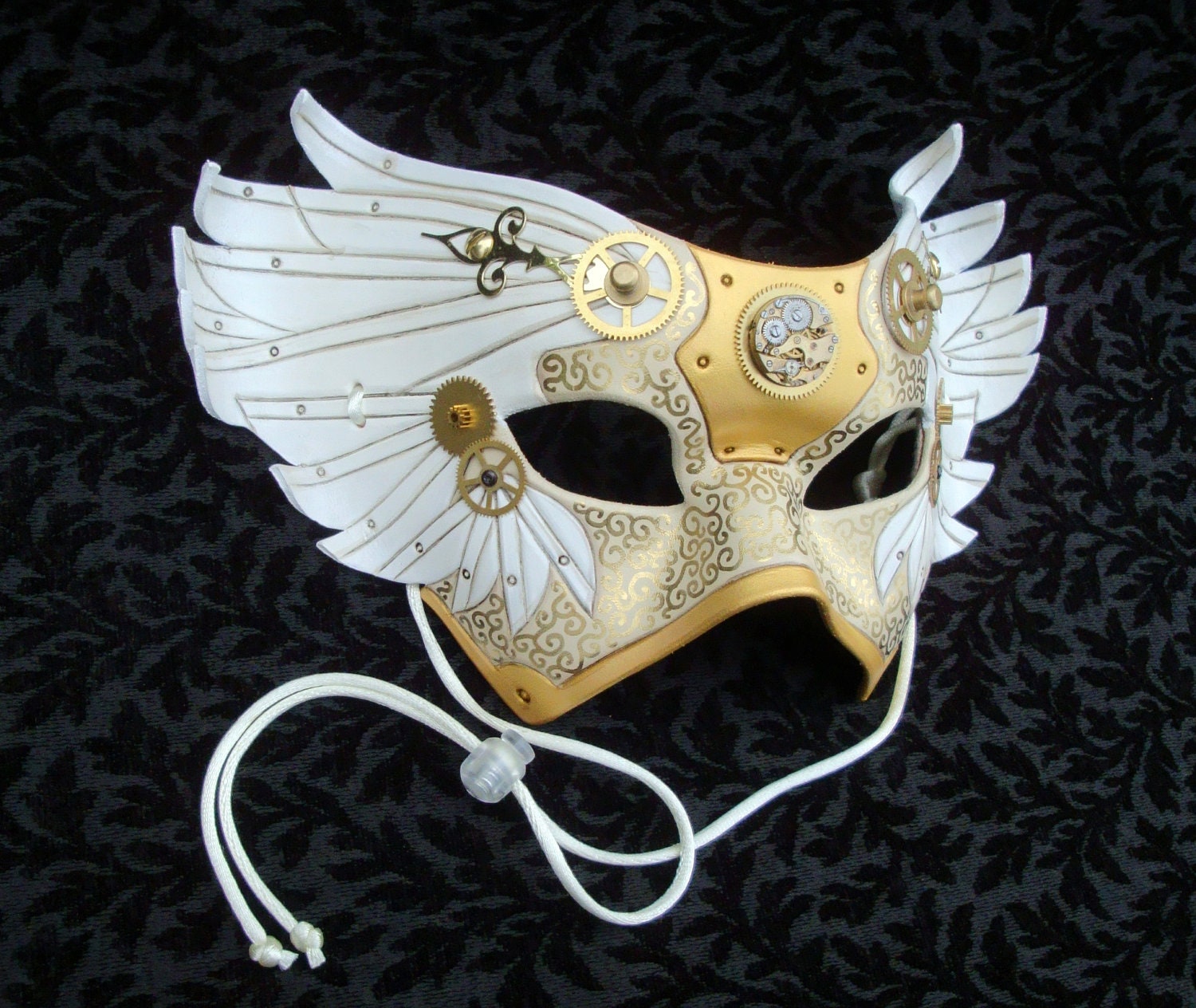 Traditional Venetian masks are being brought up to date incorporating the steam punk style by MeriMask. The colours blend perfectly to create a modern design that retains the venetian effect.
Happy Browsing
You might also like:
Friday Finds: Monsters
Moulin Rouge on Etsy
Shake Rattle n' Roll Charity Night Crafters
Friday Finds: Vintage Pin Up
Anchors Away