I reckon it's time for a tasty treat! It's been a long and busy week for me, as my boss was off so I've been on my own in the lab, beginning with 2 very long days on Monday and Tuesday, so now I think I've earned a little treat, and what better than a cute and tasty little cupcake? Even better, why not treat yourself and have a cupcake with me!
Ummm... Delicious!
Right, that's better. Now we're both happy having treated ourselves to a yummy cupcake, lets keep the satisfaction of the moment going by browsing these cute calorie free cupcakes!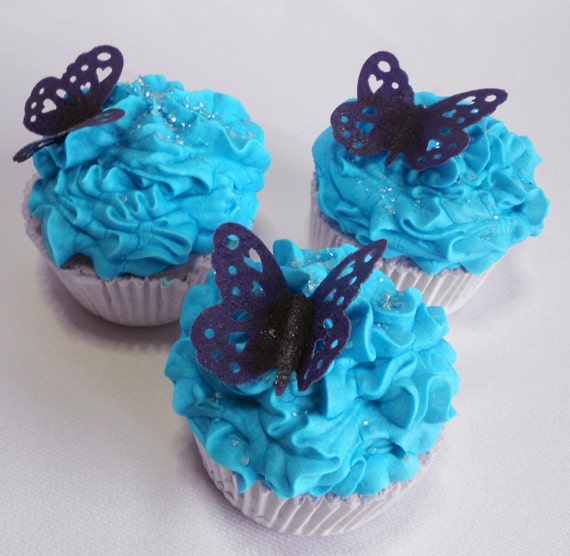 Aphrodite delights are the creators of this beautiful cupcake. The look good enough to eat but don't be fooled by the glittery frosting, this cupcakes are bath bombs, so head over and choose from the many cupcake designs for the one you want to relax with!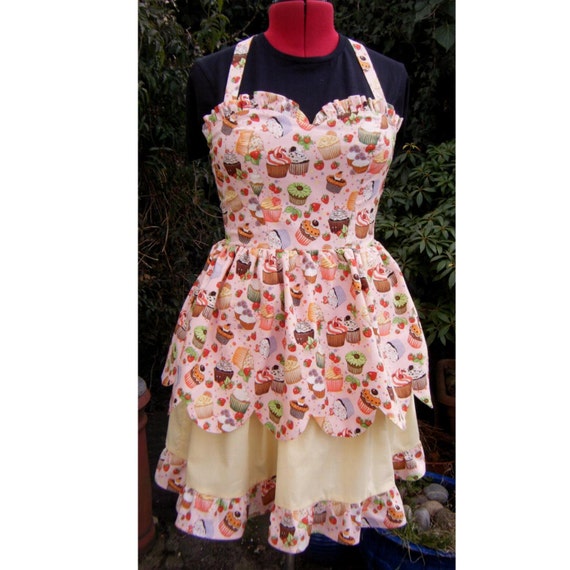 If you fetish for cupcakes is something you want to display in a big way, then take a closer look at Dash Ambler's cute cupcake dress. It is frilly, flirty and very feminine, so you're girly sized will be happy to!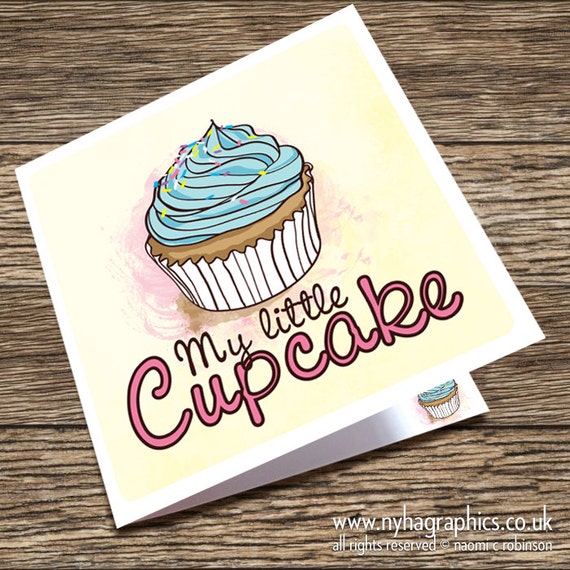 We all have a little cupcake. It could be your daughter, a niece, a sister or a friend. Tell them what they are with Nyha Graphics' colourful card. It's blank for your own message, although the one on the card says it all!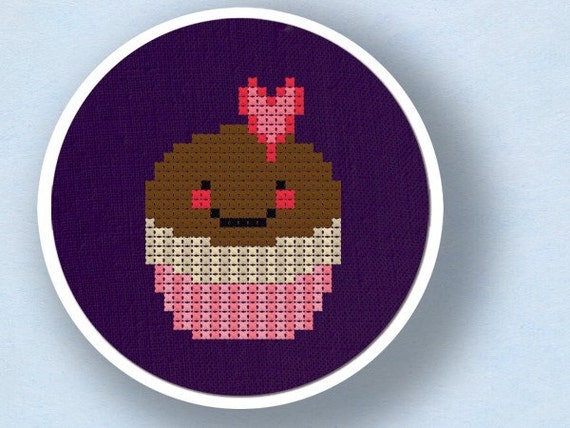 If making things is more your cup of tea, then this cupcake cross stitch pattern by And Wabisabi makes the perfect accompaniment. The bold and bright design not only looks fun to stitch, and but also cute to look at once it's stitched!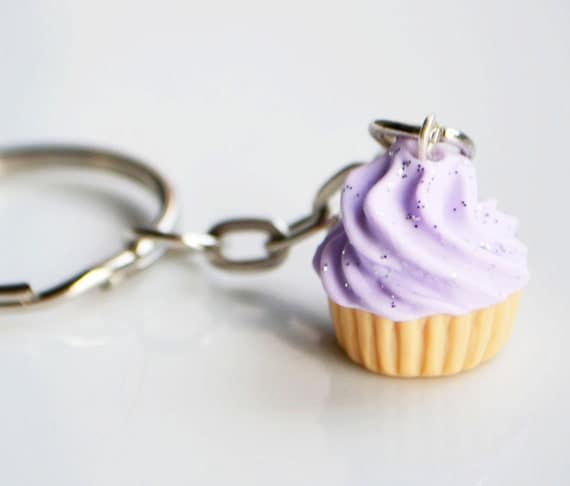 Cupcakes should come with oodles of frosting. It's even better when topped off with glitter, like this lilac cupcake key ring from
Sweat n neat jewellery. It'll always make you smile when you reach for your keys.
Happy munching!
You might also like
Cupcake Decorating
Free Cross Stitch Chart: Fathers Day
Friday Finds: For Charity
Work In Progress: Shh Now
Friday Finds: New Sheets