Phew. How time flies. It's nearly the end of March already and (hopefully) will soon be spring. That means that Easter is fast approaching and before we know it it'll be summer and we'll all be away on our holidays!
So, I reckon its time to s l o w t h i n g s d o w n . Go and make yourself a cup of tea, or coffee, or wine, or whatever else takes your fancy. Take a deep breath - that's good - and a moment to reflect on the year so far. Have you kept your new years resolutions? No?, ok, me neither. Is work going well, and things looking up in your personal life. Now take another deep breath. What do you want to achieve in the rest of the year ahead? Are you going for that promotion, or finally taking your dream holiday, getting married, moving house? Or simply enjoying life as it is. Take another deep breath.
There, feeling better? I hope so as you look forward to the months to come. Easter is a good time of year for past reflections and future hopes. The extra bank holidays been you have time to think about things and reflect, and gives you time to start planning for the next few months. Hopefully the weather starts to get better, which I always find makes me more active. And of course, there is celebration, and chocolate, and eggs! So, without further ado, here are some eggcelent Easter eggs!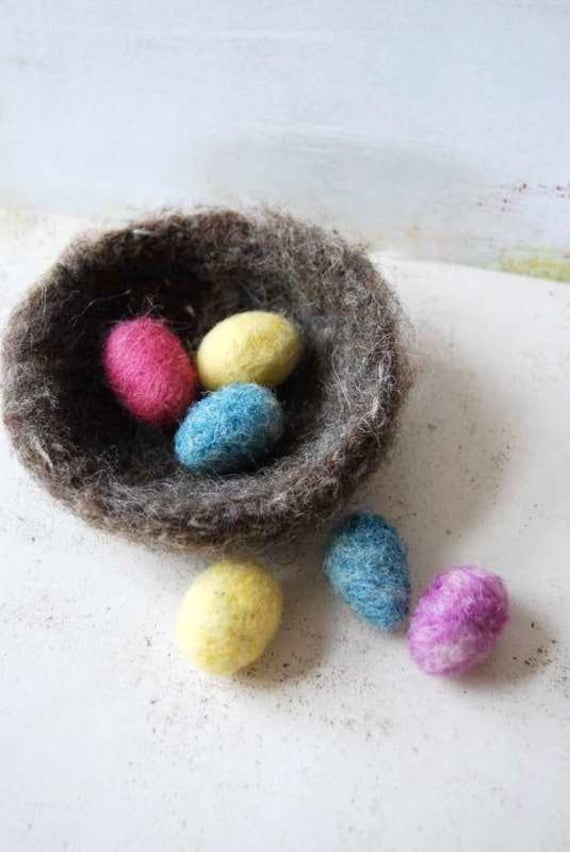 I love this traditional hand felted Easter egg nest by Mmim. It looks so cosy and comfy, I wish I was a little chick and snuggle down in it!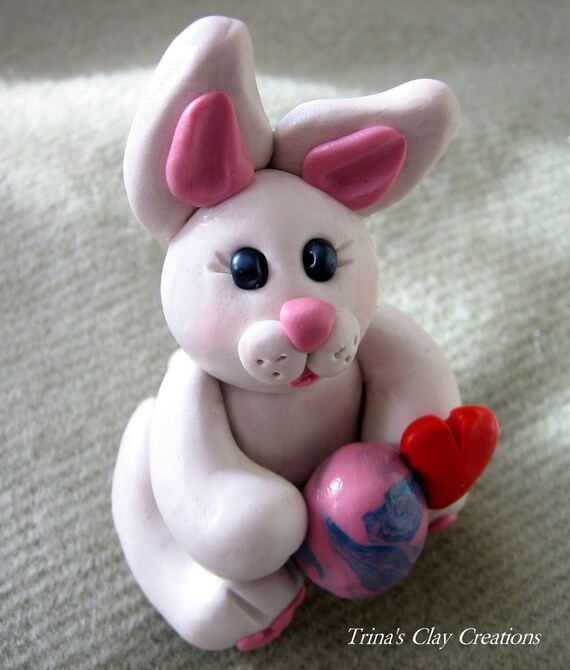 If you like your Easter eggs to be brought by the traditional Easter bunny, then head over to Trina's Clay creations for this cute polymer clay bunny. It will make the perfect topping for your Simmel cake.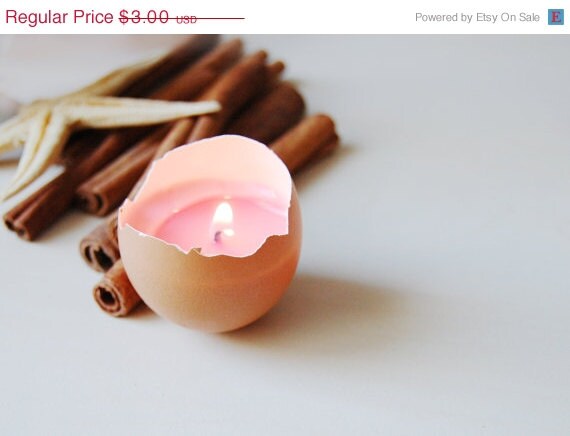 I love the originality of this fantastic idea from less candles. It is so simple and unique, it's bound to draw compliments.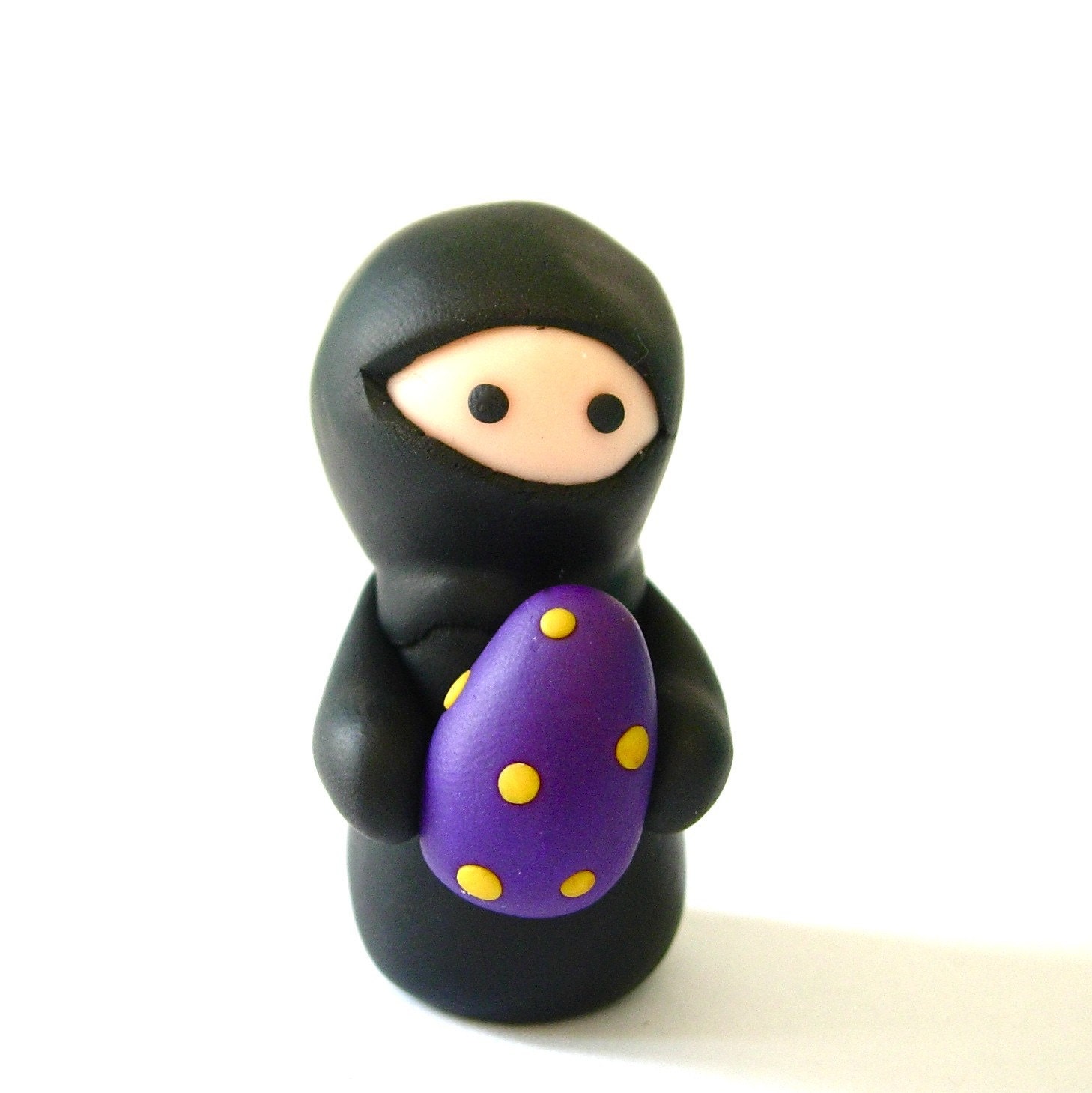 Easter isn't all girly though, as this funky ninja with his quirky purple egg goes to show. If you have boys to please then place him on top of your Easter cake this year! Lilley also has plenty of other cool ninja items!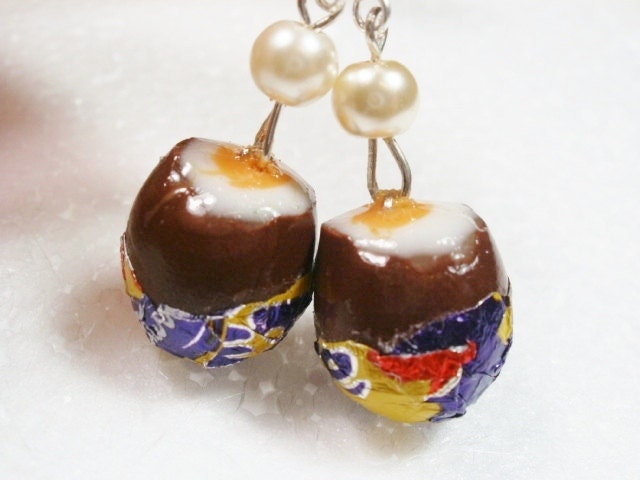 Giraffes Kiss has the perfect accessory for crème egg lovers. These unique earrings are the perfect gift for a chocolate loving, body conscious teenager, as these tasty looking eggs are calorie free!
Happy Easter!
You might also like
Friday Finds: Chic Chicks
Project Tutorial: Embroiderd Flower Birthday Card
Friday Finds: Christmas Ice
Treasury Trove
Friday Finds: Calenders