It was my friends birthday yesterday (Happy Birthday Libby), and in honor of the occasion she arranged a meal out at Wagamama in Sheffield. I ordered chicken and prawn Wagamama Pad Thai, which was delicious! I even managed to eat all of the meal using chopsticks (it's probably been a year since I last attempted to use them). Ok, maybe not quite all of the meal if I'm honest, but the last few bits were small and really hard to pick up with chopsticks, and nearly everyone else had finished, so it made sense to use my hands for the last few bits. have you had to resort to alternative methods before? Be honest. Anyway, remembering my delicious meal made me think more about all of the other great things we have gained from South East Asia, such as china pottery, oriental dragons, and beautiful fabrics. A quick Etsy search later, and I am inundated with multitudes of fabulous creations! Alas, I only have space for a few, but here they are.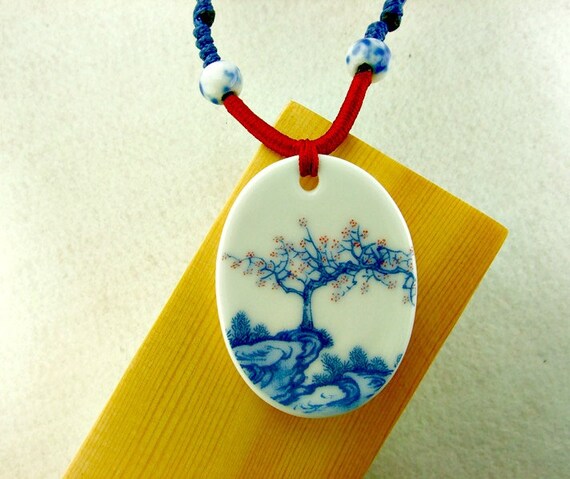 Der Musensohn have made this beautiful, quirky ceramic pendant. I love the Chinese design of a tree of Wintersweet. It definitely adds a touch of the exotic to your jewellery collection.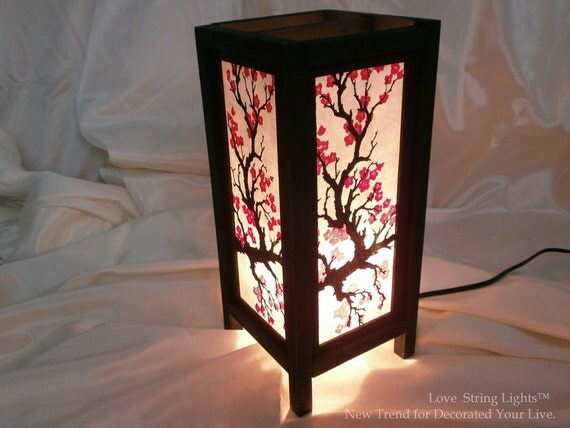 Trees are the perfect adornment for your home too, as this beautiful Sakura Flower lamp shows. Love String Lights have got it all covered, as they even include a converter plug. Have a browse of the multitudes of lights they have while your there.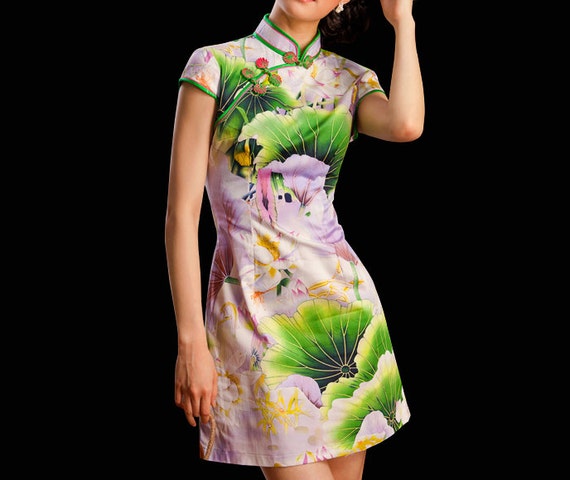 Look cute in pretty oriental fashions with the gorgeous designs from Oriental Grace. There are so many beautiful fabrics and designs to choose from, I had trouble picking one!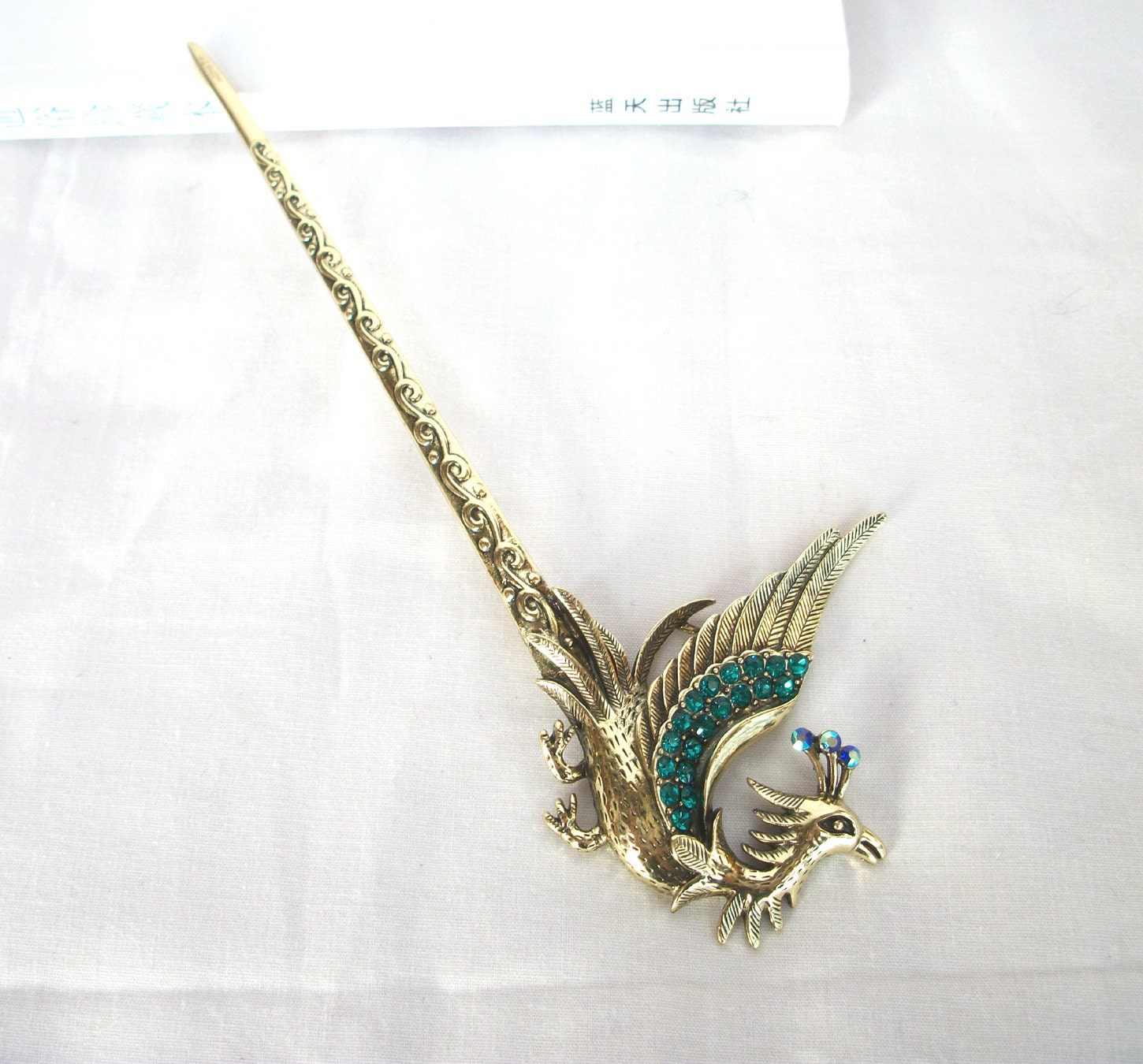 When I think about China and japan, I think of Geisha's and the beautiful hair sticks they wore in their elaborate hairstyles. The hair style is up to you, but this gorgeous sparkly hair accessory from Unique DKZ is sure to make it an instant hit!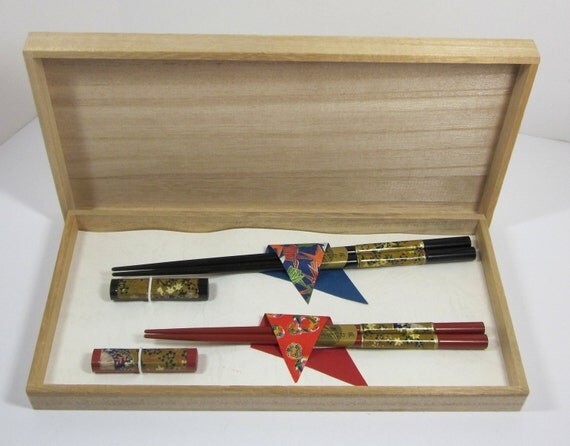 I'd best not forget chopsticks. They are an instrument which countless Asian people make easy to use, and which many of us European (or American, or Australasian, or [insert country]) all struggle with. These vintage chopsticks from Mickis Vintage Jewelry are so beautiful they need to be used.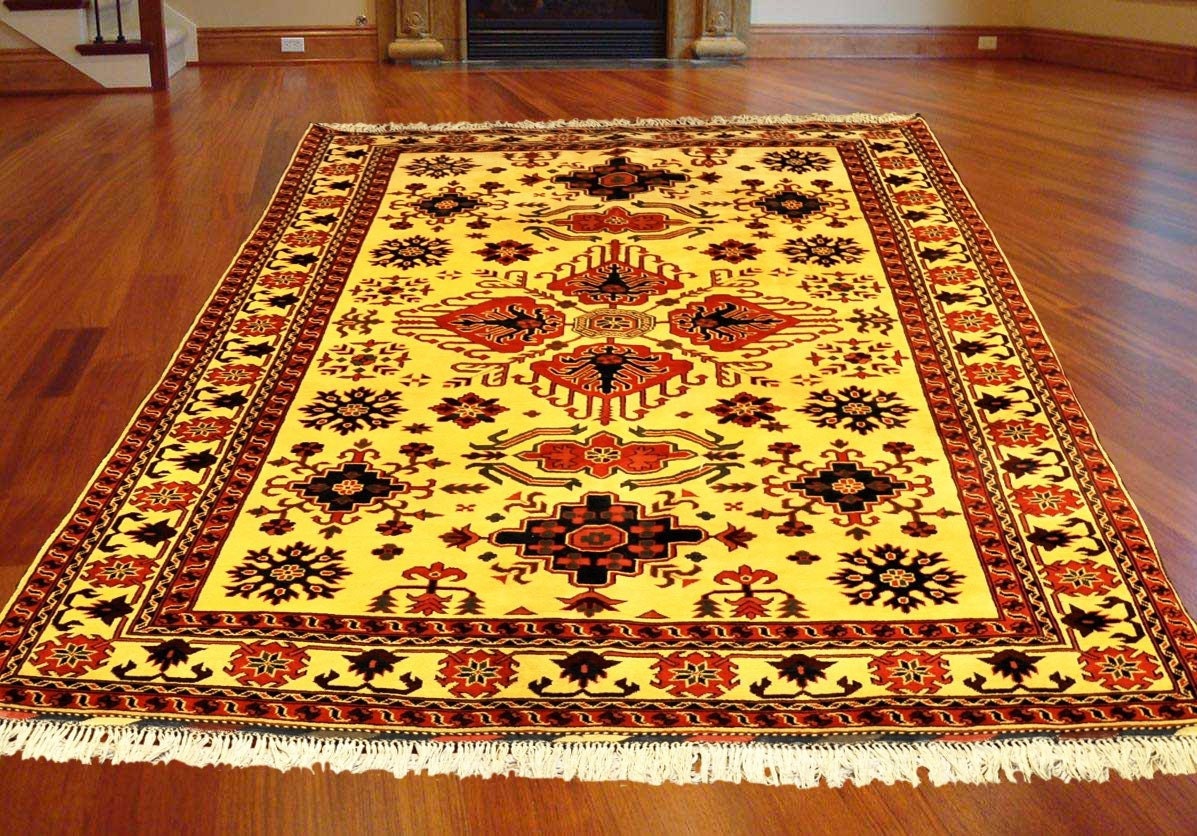 Oriental Rugs Store is a must look for bold, bright, intricately patterned oriental rugs. They are all handwoven, so you're getting the real thing and not just a cheap copy. A unique feature piece for your lounge.
Happy Shopping!
You might also like
Friday Finds: Wales
Apologies and Monochrome Projects
Pendant Experiments
Friday Finds: For Charity
Vintage Cupcake Decorating Class